Stevie-Iona's Prog Songs 039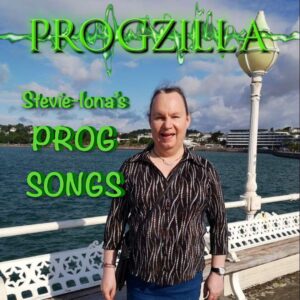 Podcast: Play in new window | Download
Subscribe: RSS
Playlist
Hello here is the playlist for Stevie-iona's Prog Songs for Sunday 5 November at 6 pm, all repeats, podcasts and transmissions to unknown lands.
Genesis, Dance On A Volcano.

Hiromi, Sonic Wonderland.

Steven Wilson, Beautiful Scarecrow.

Egg, Long Piece 3 part 2.

John Hackett, A Time In Place.

Human Elements, The Human Element.

Big Big Train, Roman Stone.

Ozric Tentacles, A Storm In A Teacup.

A multitude Of One, Floating In An Emerald Pool.

Nova Cascade, The Noble Lion.

Pomegranate Tiger, Poison Pill, Livelight.

Join The Din, Moodu Malhai.

Pendragon, The Black Knight.

Weather Report, Port Of Entry.

Closing Music, Dave Weckl. Softly As In A Morning Sunrise.