Stevie-Iona's Prog Songs 033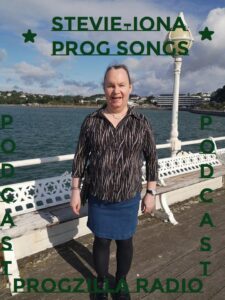 Podcast: Play in new window | Download
Subscribe: RSS
Playlist
Camel, One Of Thesedays I'll Get An Early Night.

Capercaille, An Eala Bhan, The White Swan.

Daniel Rotem, Wave Nature.

Donny Mccaslin, Landsdown.

Arena, The Heiligenstadt Legacy.

Pendragon, Learning Curve.

A Multitude Of One,
The Crystal Cave.

A Multitude Of One, Terra Nova.

The Pat Metheny Group, Part 2.

Mongtong, Mountain Pond, All Around The World.

Steven Wilson, The Holy Drinker.

Genesis, Harold The Barrel.

Closing Music, Dave Weckl, Softly As In A Morning Sunrise.