Stevie-Iona's Prog Songs 28.08.2022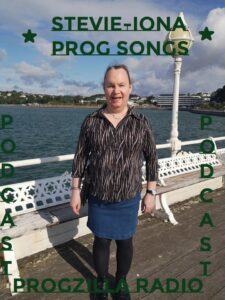 Hello all here is the playlist for Stevie-Iona's Prog Songs for 28.08.2022.
Notes, this show has a sub-title of Stevie-Iona Plays The Phrase. If you take the first letter ofr the band name, or the first letter of the artist surname, it will spell you a well-known phrase which applies to thiis show.
Animals As Leaders, Conflict Cartography.

Peter Gabriel, We Do What We're Told.

Uncle Mo's Space Ranch, Inspired Weak.

Sting, St. Agnes And The Burning Train.

Pete Townsend, Face The Face.

All About Eve, The Mystery We Are.

Nova Cascade, Rabbit Hole.

King Crimson, Indiscipline.

Jonas Hellborg, Wherever You Walk.

Ozric Tentacles, Mooncalf.

Mark Lettieri, Blockheads.

Al Di Meola, Interlude 3.

Anderson Bruford Wakeman Howe, Let's Pretend. Note for the purposes of this show, you need to use the A for Anderson here.

Closing Music, Dave Weckl, Softly As In A Morning Sunrise. Take care good people!
Podcast: Play in new window | Download
Subscribe: RSS