Stevie-Iona's Prog Songs 032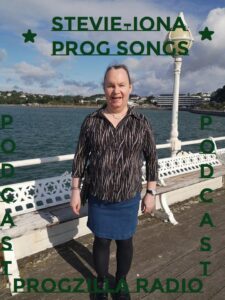 Podcast: Play in new window | Download
Subscribe: RSS
Playlist
Hello here is the playlist for Stevie-Iona's Prog Songs for 23.07.2023. Notes, this show features the next in my Steive-Iona's Mini Gig series, hence the number of tracks by the same band.
Filter, Soldier Of Misfortune.

Genesis, One For The Vine.

Yes, Shoot High, Aim Low.

Shpongle, @Shpongolese @Spoken Here.

Iq, Nostalgia, Falling Apart At The Seams.

Closing Music, Dave Weckl, Softly As In A Morning Sunrise.