Stevie-Iona's Prog Songs 11/12/2022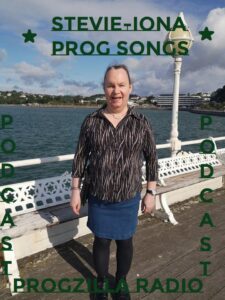 Hello here is the playlist for Stevie-Iona's Prog Songs for 11.12.2022.
The show is a look back at some of my favourite music from the earth year of 2022.
Animals As Leaders, Conflict Cartography.

Zach Brock, The Last Song.

The Pineapple Thief, Wretched Soul.

Porcupine Tree, Walk The Plank.

Tom Collier, 5 Reflections On Wood.

The Tangent, The Changes.

Gilad Hekselman, Magic Chord.

Nick Fletcher, The Eyes Of Persephone.

Regal Worm, Don't Freak Out The Creatures.

Pymlicoe, Are We There Yet.

Nick Walters, Interstellar Void.

Simon phillips, The Long Road Home.

Big Big Train, Oak And Stone.

Closing Music, Dave Weckl, Softly As In A Morning Sunrise.
Podcast: Play in new window | Download
Subscribe: RSS