Stevie-Iona's Prog Songs 11.06.2023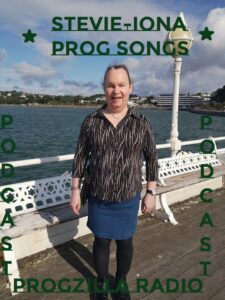 Hello here is the playlist for Stevie-Iona's Prog Songs for Sunday 11.06.2023.
Notes, the Steve Hillidge track is live and the two Outstation tracks I am repeating as they did not play on the Sunday broadcast a re weeks due to the show not starting on time.
Perfect Geings, The Canyon Hill.

Dream Theater, A Nightmare To Remember.

The Enid, Chaldean Crossing.

Outstation, Stardust And Starlight.

Steve Hillidge, Salmon Song.

The Far Meadow, A Gentle Warrior.

Thieves Kitchen, The Scientist's Wife.

Ivo Neame, Ghostly Figure.

Closing music, Dave Weckl, Softly As In A Morning Sunrise.
Podcast: Play in new window | Download
Subscribe: RSS