Stevie-Iona's Prog Songs 23.10.2022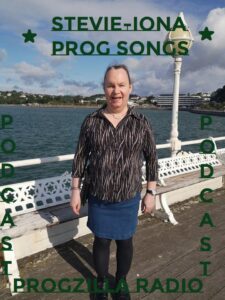 Hello here is the playlist for Stevie-Iona's Prog Songs for 23.10.2022.
Simon phillips, Street Wise.

Barclay James Harvest, Looking From The Outside.

Pink Floyd, On The Turning Away.

Xtc, Generals And Majors.

John Holden, Ringing The Changes.

Weather Report, Dream Clock.

Wendey And Lisa, Chance To Grow.

Frost, Black Light Machine.

Sherlock Holmes, radio drama, exert from The Man With The Twisted Lip.

Jens Duppe, Come With Me.

Emerson Lake And Palmer, Memoirs Of An Officer And A Gentleman.

Closing Music, Dave Weckl, Softly As In A Morning Sunrise.
Podcast: Play in new window | Download
Subscribe: RSS