Stevie-Iona's Prog Songs 038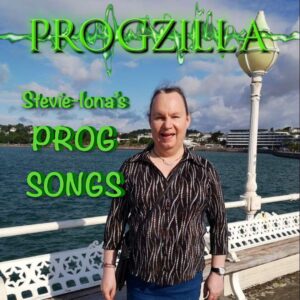 Podcast: Play in new window | Download
Subscribe: RSS
Playlist
Hello here is the playlist for Stevie-Iona's Prog Songs for Sunday 22.10.2023, repeats, podcasts and transmissions to other worlds.
Notes, the show was recorded a little while earlier than usual as Cleverboots is temporarily unavailable she is totally fine and will return in the next few days.
Renaissance, Prologue, Live Version.

UK, Alaska, Live Version.

UK, Time To Iill, live Version.

The Tangent, Jinxed In Jersey.

Dave Weckl, Oasis, Live Version.

Bill Bruford's Earthworks, All Heaven Broke Loose.

Killoing Joke, Pandemonium, A Thread Of Steel In The Suspention Bridge Of Time And Space, Mix.

IQ, The Province Of The King.

Ozric Tentacles, Saucers, Live Version.

Genesis, The Dividing Line.

Mo Foster, Staring Into The Abyss.

Mo Foster, Seven Steps To Devon.

Closing Music, Dave Weckl, Softly As In A Morning Sunrise.