Stevie-Iona's Prog Songs 13.11.2022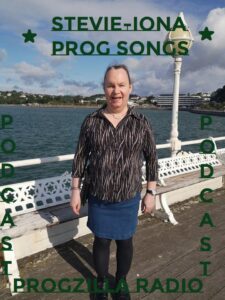 Hello here is the playlist for Stevie-Iona's Prog Songs for 13.11.2022.
Mo Foster, The Light In Your Eyes.

Dream Theater, Blind Faith.

Jimmy Wilson, The Animae.

Jimmy Wilson, 21st Century Personae.

Glass Hammer, At Last We Are.

Dizrhythmia, Secrets And Lies.

Bill Bruford's Earthworks, All Heaven Broke Loose.

Donny Mccaslin, Tiny Kingdom.

Needlepoint, Johnny The Player.

Silvan Strauss, The Snake.

Sherlock Holmes, radio drama, exert from Shoscombe Old Place.

RPWL, Not Our Place To Be.

Silas Neptune, Aqualight.

Closing music, Dave Weckl, Softly As In A Morning Sunrise.
Podcast: Play in new window | Download
Subscribe: RSS