Stevie-Iona's Prog Songs 12.03.2023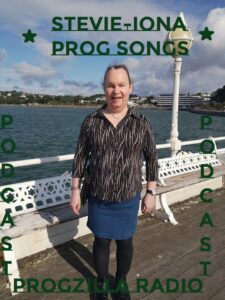 Hello everyone firstly can I thank all you lovely people for your thoughts and good wishes for Karen/Cleverboots. It means a lot actually! I am very happy to say that she has been well enough today and we have recorded Stevie-Iona's Prog Songs so no repeats tomorrow. Here is the playlist for it, kindest regards to you all! XX.
John Martin, Some People Are Crazy.

Brand X, Isis Mourning, Part 1 and 2.

Ryan Sands, Never Say Die.

Ott, A gentle Place By Birth Is You.

Ott, 16 MM
Summer Day.

Amanda Whiting, Abstraction.

Isildurs Bane, This Is Where.

Gerard Smith, Waves Of Confusion.

Mo Foster, Afternoon In Kyoto.

Closing music, Dave Weckl, Softly As In A Morning Sunrise.
Podcast: Play in new window | Download
Subscribe: RSS