Podcast 254: KrazzLoft Vinyl Show, September 3, 2023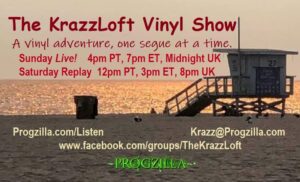 This show has a special tribute set to Jimmy Buffett.
The KrazzLoft Vinyl Show airs LIVE from Southern California every Sunday at 4pm PT, 7pm ET, Midnight UK, 1am CET.
Replays air the following Saturday at 12pm PT, 3pm ET, 8pm UK, and 9pm CET.
Email The Krazz with questions, or music suggestions for future shows at Krazz@Progzilla.com
Podcast: Play in new window | Download
Subscribe: RSS