Dick Dapré Podcast 4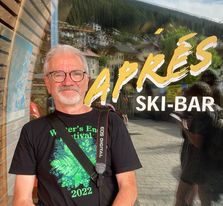 Not a geographical round trip but a musical tour, starting and ending with the classic 1978 self-titled album by UK, where each track is linked to the previous one by having at least one band member in common.
On the way, there are also a couple of excursions down branch lines. Dick doesn't reveal the links until the end, so you can have fun spotting them as you listen (he says it's pretty straightforward), or even trying to guess what's coming next!
Podcast: Play in new window | Download
Subscribe: RSS