A Beginner's Guide Podcast : 'PRANCE!'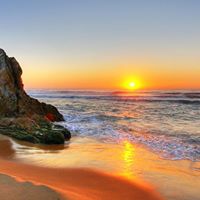 PRANCE is where PROG meets DANCE!
An almost 3 hour uninterrupted mix of music featuring :
Galahad – Seize The Day
Mike Oldfield & York – Tubular Bells (Remix)
Jean-Michel Jarre – Oxygene, Pt 17
FC Kahuna – Hayling
Fragma – You Are Alive
Tangerine Dream – Firetongues (The Break Freak Mix)
IQ – Closer Than Close
Delerium & Rani – Underwater (Above & Beyond's 21st Century Edit)
Andain – Beautiful Things (Radio Edit)
Ozric Tentacles – Lemon Kush
Minimalistix – Close Cover (Radio Remix)
Ian Van Dahl – Castles In The Sky
Technomancer – Bladerunner
Pure Reason Revolution – Armistice (L.A. Boxers Remix)
Armin Van Buuren (feat. Justine Suissa) –  Burned With Desire
Hans Zimmer – S.T.A.Y. (Madis Remix)
Marillion – When I Meet God (Spirited Away Remix)
Porcupine Tree – Voyage 34 Phase 1
Public Service Broadcasting – Go !
Armin Van Buuren (feat. Nadia Ali) – Who Is Watching
Alex Carpani – Next Time
Sash! (feat. Tina Cousins) – Mysterious Times
Motorcycle – As The Rush Comes (Gabriel & Dresden Chillout Mix)
The Ryszard Kramarski Project – Fox's Secret
Thrillseekers  (feat. Sheryl Duane) – Synaesthesia (Fly Away) Paul Van Dyk Remix
Veracocha – Carte Blanche
John Beagley – Never Mind
Quantum Fantay – Autumn Landscapes
Rank 1 – Airwaves (Corsten Ferry Remix)
Zoungla – Sunlight Through The Trees
Podcast: Play in new window | Download
Subscribe: RSS