Infinite Rising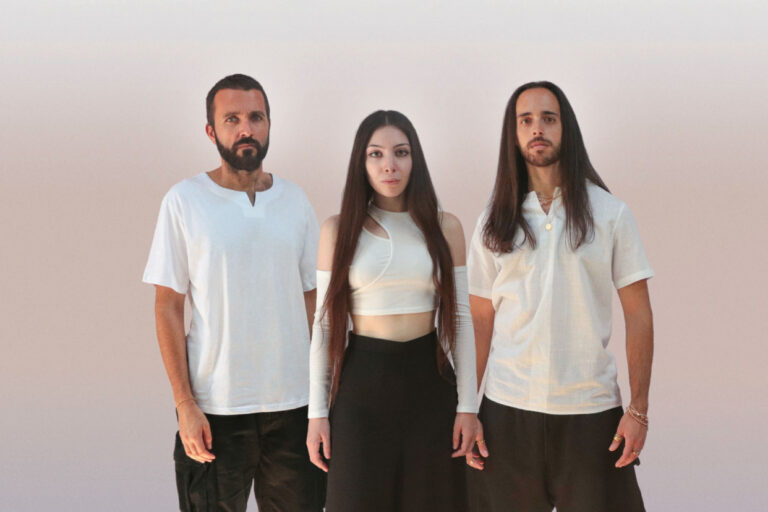 Italian instrumentalists shredding their way through outer space

The twisted terrors from the minds of H.P. Lovecraft and manga horror maestro Jinji Ito meet J-pop and sci-fi cinema in the musical melting pot of Italian instrumental trio Infinite Rising. The band's self-styled spatial prog inhabits the corner of the cosmos that Plini and Animals As Leaders call home. The band's forthcoming album, //Awakening//, is a thrilling voyage into the nexus between prog, fusion, J-pop, and film scores. It's a style that the trio developed with the first song they composed together, //Cosmic Sunset//. "We imagined the lights of a sunset mixed with space atmospheres," says bass queen Silvia Pistolesi. "We didn't think about composing 'prog music', we thought about playing what we liked, making music that makes us feel good and proud, and then prog came out as a result."

Their first single, //Orbital Inclination//, expresses what guitarist Federico Albanese calls, "this journey across the universe, appreciating its majestic beauty as well as falling into something scary that lurks in the unknown." //Nocturnal Skywatchers//, their most recent single, is about "getting lost in the universe during a starry night," says Pistolesi. "We wanted to put in many references to the music that we love, from prog rock to metal as well as lo-fi music, but we wanted to start with a quite huge reference to one of my favourite sagas, //Star Wars//, as you can tell by the title."

The trio has chops to spare, but they don't want flash licks to overpower the music. "It's so important to find the right balance," says Alessandro Formichi. "We don't want 'robotic' music; technique and virtuosity are just tools to be used to communicate our music in the right way, they're not the goal."

"I would say that most of the time we are focused on crafting a beautiful song, leaving moments of pure virtuosity here and there just for the sake of having fun," adds Albanese. The trio will launch //Awakening// with a release party in Rome, and the band is eager to spread their wings live. "We're based in the centre of Italy, spread between Rome and Tuscany. There are a lot of great musicians and projects but unfortunately there's not a big music scene," says Formichi. Not that they'll let that stop them. "We surely want to bring our music to people, and we want to share it with them live, sharing emotions together, that's so important for us!" says Pistolesi.

The album title was chosen to express the passion that drives Infinite Rising. "We called our new album //Awakening// as if it could be 'a wish' we make for ourselves," says Pistolesi, "for this music and this vision that we share to be the 'awakening light' guiding us during our lives, never forgetting the freedom that we want to have as musicians and artists to express ourselves through our music." The bassist confirms preparations are underway for their next voyage into the space between the stars. "We're already composing new music," she says. "Ideas never stop!"  DW

Prog File

Line-Up: Federico Albanese (guitar), Silvia Pistolesi (bass) and Alessandro Formichi (drums)

Sounds Like: A prog rock sci-fi soundtrack, capturing the glories of the cosmos and the terror of humanity's insignificance in the infinite darkness, with crazy good chops.

Current Release: Awakening comes out on 3 October from Infinite Rising.

Website: infiniterising.co

— David West

From "Limelight - Infinite Rising" Prog Issue 143 Reprinted with permission.