Ocean Districts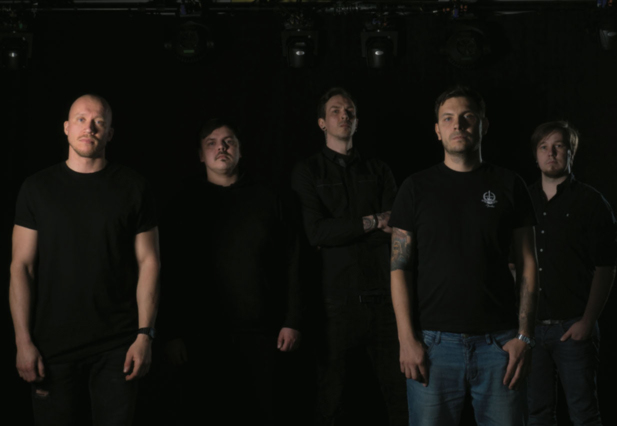 "Getting enough people to attend the show is tough, because there's so much music out there."
Prog can be a pretty insular place, even at the best of times, but Ocean Districts guitarist Martin Lepalaan says that that's especially true in his hometown, Tallinn. "It's small: 400,000 people," the band's founder tells us over a video call from his guitar shop in the Estonian capital. "The musicians, everybody knows everybody else. It's not very difficult to play in Tallinn for local bands. If you're a touring band coming from Latvia or Finland, it might be more difficult. Getting enough people to attend the show is tough, because there's so much music out there today."

Rock artists that have burst out of the city to find mainstream relevance are rare. The only examples Lepalaan offers are Laur Joamets, guitarist for US country rocker Sturgill Simpson, and the metal band Metsatöll. On the more experimental end, though, there's Ocean Districts: the guitarist's instrumental post-rockers have toured internationally and supported Sólstafir and God Is An Astronaut since forming in 2011.

On their second album, the recently released /Phantom Islands/, the quintet pushed the boat out by featuring vocals for the first time on three different songs. "It wasn't our initial plan to be instrumental," Lepalaan reveals. "When we started /Phantom Islands/, we searched for a permanent vocalist. But a lot of them said that our music is so intense, with so many layers of guitars and melody, that they had a tough time fitting in."

Even the songs that are endowed with singing are dense and technical post-rock pieces. Aiding the album's avant-garde credentials is the fact that it's a concept piece: every track is named after an island that was once on the map, but later found to not exist.

"We have a theme for every album or EP we do," explains Lepalaan. "The initial idea, two years ago, was to make this album about UFOs. Dimensionally, it didn't click. Then I stumbled across the idea of phantom islands. In 10 minutes, I had every song name, the album name and the artwork in my mind."

Ultimately, the guitarist wants the beauty and intricacy of the music to motivate whoever hears it. "The best bit about making music is when, after a show, someone says your music inspired them," he says.

See www.oceandistricts.bandcamp.com for more information.

— Matt Mills

From "Around The World - Ocean Districts" Prog Issue 141 Reprinted with permission.