Podcast – The Prog Mill edition 373 (9 July 2023)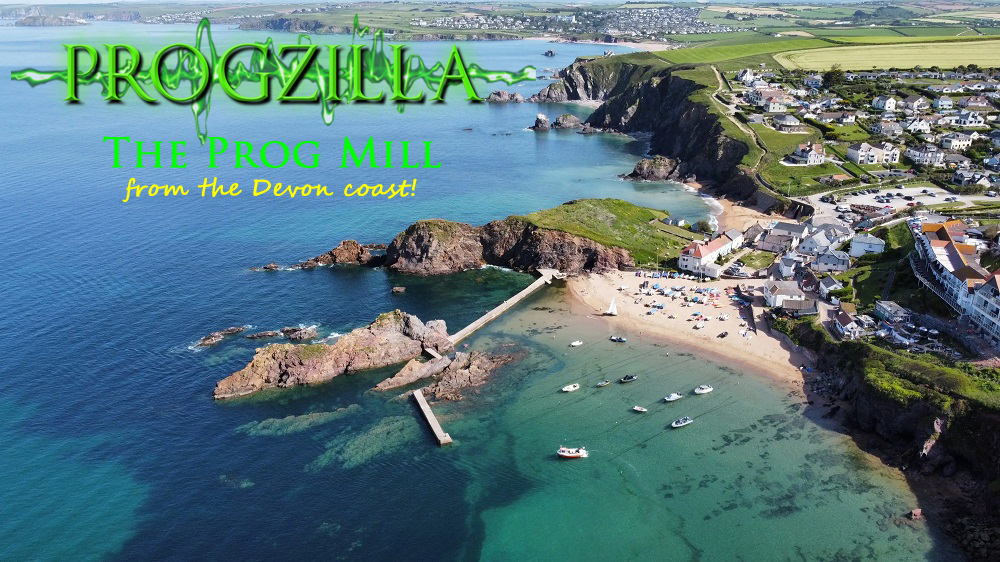 Edition 373 of THE PROG MILL for Progzilla Radio (593 in total), first broadcast 9 July 2023, is now also available to stream on demand or download. Two hours of superb melodic and symphonic progressive rock.
This week I'm joined by Leo from The Progressive Aspect to review 'Black Bay', the new album by Silver Moth, and our fun quickfire quiz invites you to identify five bands who played last weekend's 'Prog For Peart' festival by hearing a few seconds of each.
This Week's Playlist
1 Retreat From Moscow – Windchill (Dreams, Myths & Machines)
2 The Forty Days – Under The Trees (Beyond The Air)
3 Hats Off Gentlemen It's Adequate – The Light of Ancient Mistakes (The Light of Ancient Mistakes)
4 Manticore – Open Up Your Eyes (Elements)
5 Framauro – Painter of Our Soul (Alea Lacta Est)
6 Indrek Patte – Light Ship (Thank and Share)
7 Scarlet Penta & Joost Maglev – Save Me (Gaps)
8 Silver Moth – Mother Tongue (Black Bay)
9 Silver Moth – The Eternal (Black Bay)
10 Falling Edge – Just One More Wish (Final Dissent – Into Madness?)
11 Solstein – The Creeper (Solstein)
12 Downes Braide Association – Clear Light (Celestial Songs)
13 Ocean Districts – Frisland (Instr) (Phantom Islands) *Prog Mag Around The World feature
You can hear The Prog Mill on Progzilla Radio at these times every week (www.progzilla.com/listen – via the tune in and other internet radio apps and platforms – or ask your smart speaker to "Play Radio Progzilla on Tune-In")
Sundays 10pm – Midnight UK (2100UTC) – main broadcast
Repeated Wednesdays 5am – 7am UK (0400 UTC) – for The Americas/Far East/Australasia (Tuesdays 9pm Pacific US/Midnight Eastern US) and Saturdays 6pm – 8pm UK (1700 UTC/1900 Europe, 10am Pacific/1pm Eastern).
Plus: A podcast of the show which you can stream anytime or download as a mp3 file is normally online by Monday evening each week, with links here and at progzilla.com/podcasts
Your melodic and symphonic progressive rock music suggestions for the show are very welcome. Just email shaun@progzilla.com, or message via twitter @shaunontheair or facebook.com/theprogmill
Podcast: Play in new window | Download
Subscribe: RSS