Top Of The Progs January 3rd 2022
The inaugural 'Top Of The Progs' on Progzilla Radio!
Hello and welcome to 'Top Of The Progs' on Smile Radio and Progzilla Radio. This week I thought it would be fun to do a sort of about me edition of the show in order to showcase my various interests within the realms of Prog Rock!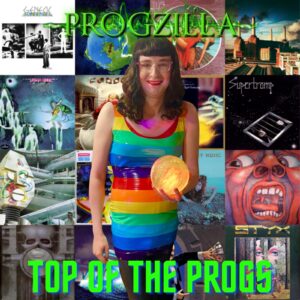 This week's playlist consisted of :
U.K. – Danger Money (Live)
Ghost Of The Machine – Just For Reference
Bruford – Hell's Bells
Allan Holdsworth – The Things You See
Starcastle – Lady Of The Lake
Big Rooster Jeff – Hallelujah (16 Songs)
Big Rooster Jeff – Patboi
Emerson, Lake, and Palmer – Karn Evil 9 3rd Impression
Happy Progging!
Podcast: Play in new window | Download
Subscribe: RSS