The Ancient One Show No 222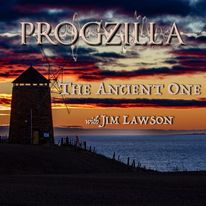 The podcast for The Ancient One Show No 222. One of the "Thru The Past Darkly" series, features older classic bands and this show features 3 tracks from the bands. There are 13 artists fitting into this feature with the last 2 tracks of the show a very small tribute to Bruce Guthro (the voice of Runrig from 1998 to the final concert at Stirling Castle in Sept 2018) who passed away on 5th Sept.
Playlist ( bands only)
1 Intro
2 Creedence Clearwater Revival.
3 Cream.
4 The Band.
5 Mike Bloomfield and Al Kooper.
6 The Doors.
7 Fleetwood Mac (Peter Green's).
8 Grateful Dead.
9 Focus.
10 Jon and Vangelis.
11 Yes.
12 The Nice.
13 Family.
14 Jethro Tull.
15 Runrig.
16 Outro.
Podcast: Play in new window | Download
Subscribe: RSS