The Ancient One Show No 208 The Samurai of Prog Story Pt 3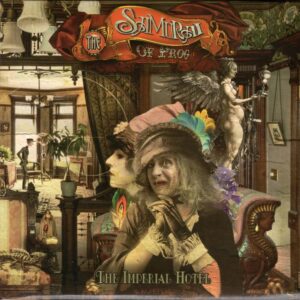 The third part of the Samurai Of Prog Story is now available as a podcast. This part moves through the Bernard and Porsti releases, The Guildmaster Project, Kimmo's solo material and a collaboration album by Kimmo Porsti and Rafael Pacha. Information about the album, track and musicians will be given by Kimmo and Rafael.
Playlist
1 Intro by Jim Lawson
2 The Lillieput Suite
3 The Giants
4 El Error
5 Ansia De Sonar
6 Like An Endless Sea
7 The Island Of Despair
8 The Knight and The Ghost
9 The Search
10 Agua Pasada
11 Young Me/Old You
12 Heaven's Gate
13 Cruz Del Sur
14 At Lombardy Convent
15 Past and Presemt
16 Watch The Stars
17 The Man Who Walked Home.
Tracks 2 and 3 are from Gulliver by Bernard and Porsti 2020
Tracks 4 and 5 are from La Tierra by Bernard and Porsti 2020
Tracks 6 and 7 are from Robinson Crusoe by Bernard and Porsti 2021
Tracks 8 and 9 are from The Knight and The Ghost by The Guildmaster 2020
Tracks 10 and 11 are from Liber De Dictus by The Guildmaster 2022
Tracks 12 and 13 are from Wayfarer by Kimmo Porsti 2020
Tracks 14 and 15 are from past and Present by Kimmo Porsti 2021
Tracks 16 and 17 are from Views From The Inner World by Pacha and Porsti 2022
Podcast: Play in new window | Download
Subscribe: RSS