Sproingg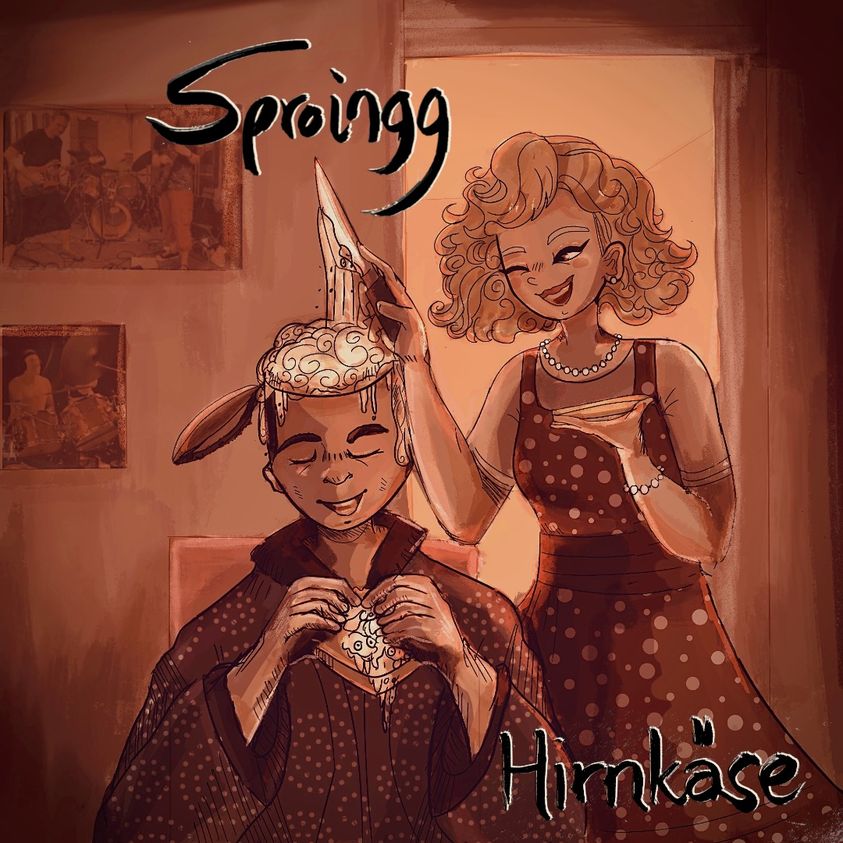 Something is stirring on Planet Sproingg, as the three-headed, multi-limbed beast known as Sproingg emerges from its slumber on May 5, 2023.
The band's third album, "Hirnkäse" (Brain Cheese), will consist of 10 tracks complete with provocative cover by artist Lisa Riempp, and for the very first time… vocals sung in the quasi-mythical, nearly forgotten tongues of the people of Bruschmaria!
"Hirnkäse" and other music from Sproingg will be available for streaming or purchase at https://sproingg.bandcamp.com/album/hirnk-se.
But for now, enjoy the pre-release single, "Antetokel", as heard on The Progressive Tracks Show and Northern Star: