John Simms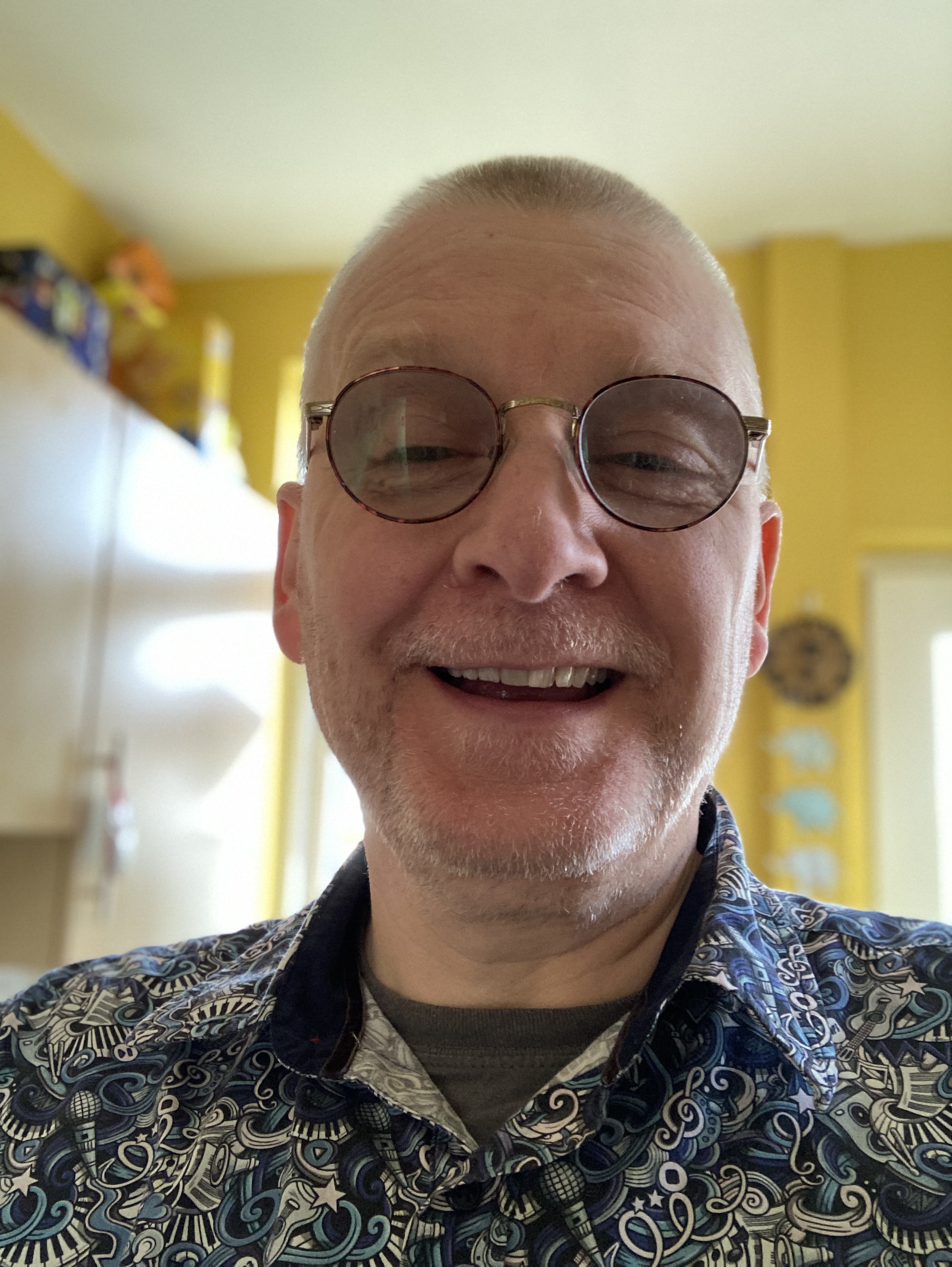 John Simms – The Sky Pilot
I've been listening to Prog, along with Classic Rock, since I was in my teens, when it was in its heyday and when it was known as 'good music', or 'not disco'! The first album I ever bought was Dark Side of the Moon, though I soon developed a great liking for Genesis, around the time of Seconds Out. Since those days my musical tastes have broadened and deepened to encompass jazz & fusion, classical, reggae, electronic and even a bit of soul.
My first foray into broadcasting was in the 1980s when I helped a friend of mine with his Sunday early morning show on Radio Hallam in Sheffield. Later on, I was invited to join the hospital radio commentary team at Headingley Cricket ground, and have been part of that since 2000. For the past 30 years or so I have been an Ordained minister in the Methodist Church in the UK, which is why I am sometimes known as The High Priest of Prog or, more recently, The Minister of Mellow!
My show, currently airing on the third Sunday of the month, reflects my taste in music, with Classic rock, jazz, prog & blues from yesterday, today, and sometimes tomorrow, and the occasional curveball thrown in for good measure.