Podcast – The Prog Mill – The Progfinder General's One Album Wonders Special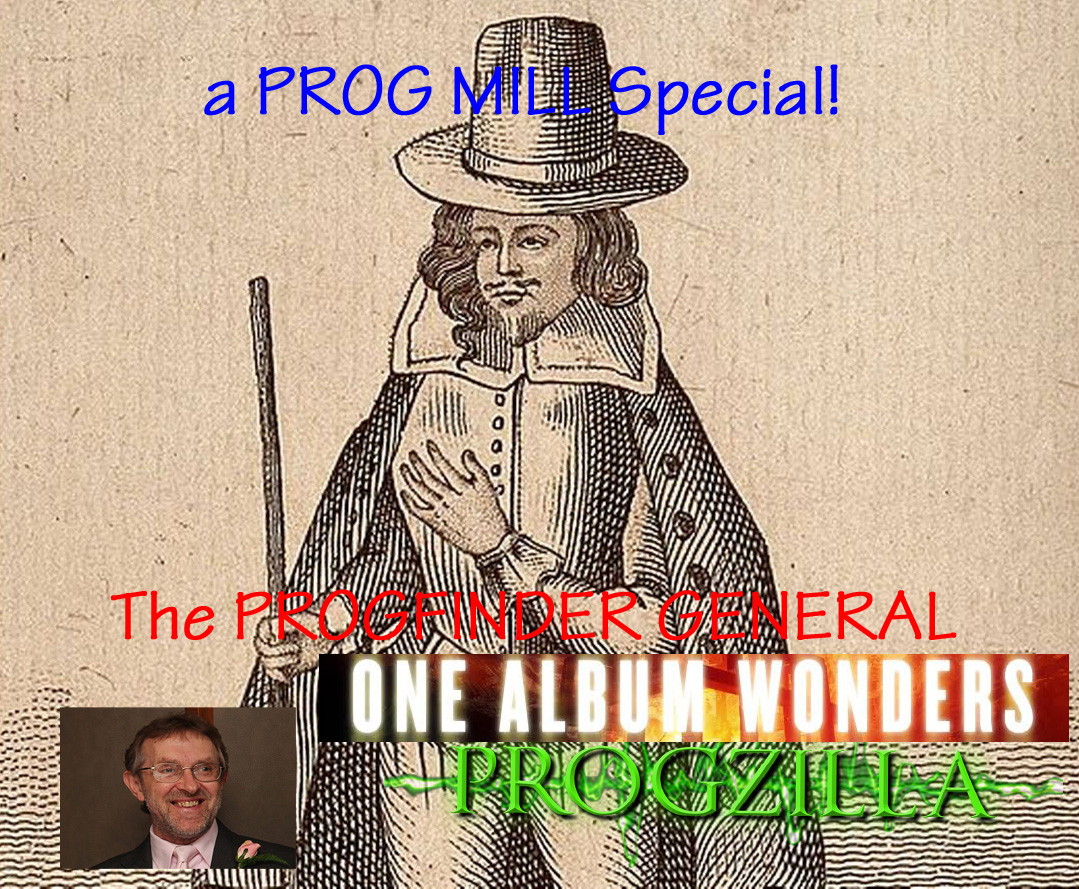 THE PROG MILL – PROGFINDER GENERAL'S ONE ALBUM WONDERS SPECIAL – first broadcast 30 April 2023 on Progzilla Radio, is now also available to stream on demand or download. A two hour show featuring 11 progressive rock tracks from bands (most of whom you've probably never heard of before) who only ever released one album. All selected by 'The Progfinder General' Anthony Dawes especially for The Prog Mill This is a brand new show and a follow up to the first One Album Wonders Special broadcast last year.
Playlist
1 Theta – The Toy Airplane (Seeds of a Dream) 2000
2 Crystalwood – In A Dream (Solaire) 2014
3 Abacab – La Source (Mal De Terre) 2008
4 Every Waking Hour – Where The River Flows (Writing on the Wall) 2009
5 PRE – Escetic Eros (PRE) 1994
6 Arts – In Search of Ignorance (Find A Way) 2021
7 8 Days in April – I'd Like to be a Child Again (The Hamburg Scene) 1972
8 Leviathan – Quicksilver Clay (Leviathan) 1974
9 Irrgarten – Into The Maze (Home and Sanctuary) 1997
10 Netherworld – A Matter of Time (In The Following Half Light) 1981
11 The Merlin Bird – Backburner (Chapter and Verse) 2014
You can hear The Prog Mill on Progzilla Radio at these times every week (www.progzilla.com/listen – via the tune in and other internet radio apps and platforms – or ask your smart speaker to "Play Radio Progzilla on Tune-In")
Sundays 10pm – Midnight UK (2100UTC) – main broadcast
Repeated Wednesdays 5am – 7am UK (0400 UTC) – for The Americas/Far East/Australasia (Tuesdays 9pm Pacific US/Midnight Eastern US) and Saturdays 6pm – 8pm UK (1700 UTC/1900 Europe, 10am Pacific/1pm Eastern).
Plus: A podcast of the show which you can stream anytime or download as a mp3 file is normally online by Monday evening each week, with links here and at progzilla.com/podcasts
Your melodic and symphonic progressive rock music suggestions for the show are very welcome. Just email shaun@progzilla.com, or message via twitter @shaunontheair or facebook.com/theprogmill
Podcast: Play in new window | Download
Subscribe: RSS