Podcast – The Prog Mill Progfinder General Obscure Prog Special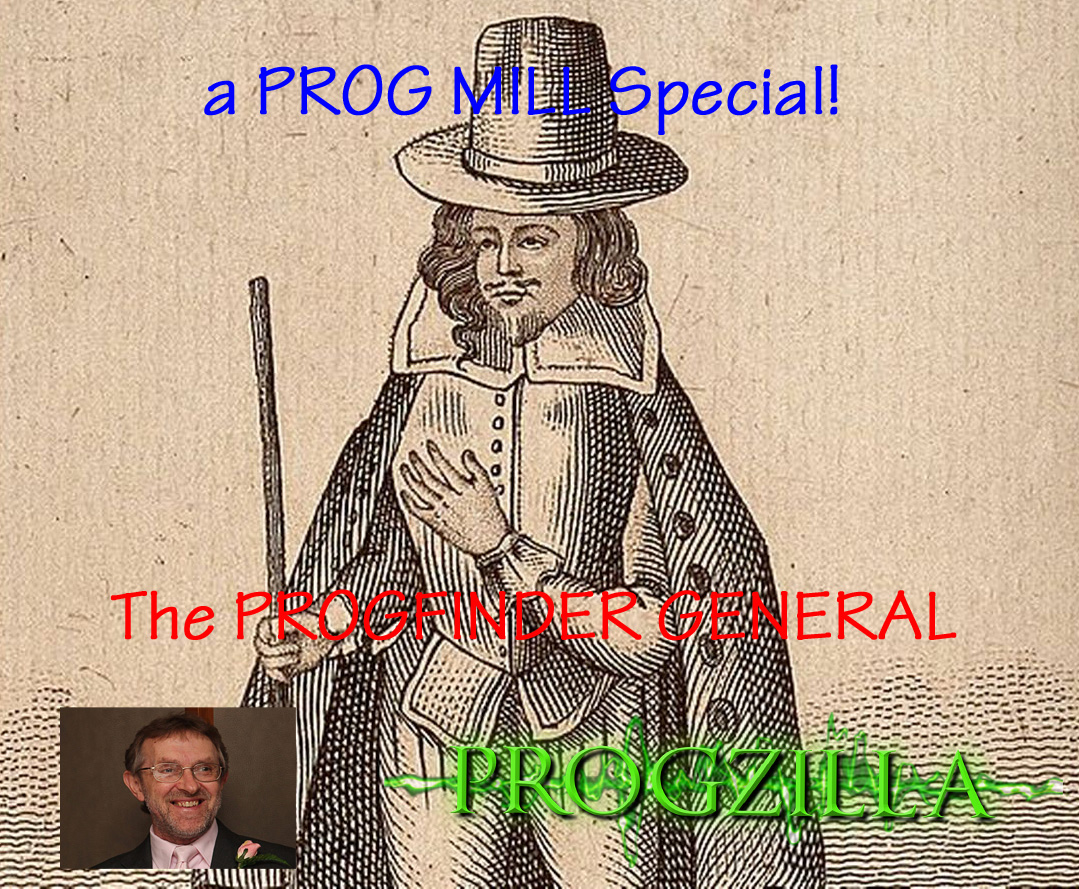 The PROG MILL – PROGFINDER GENERAL OBSCURE PROG SPECIAL – first broadcast on Progzilla Radio 19 June 2022, is now available to listen to anytime (stream on demand), or download as a mp3 file. Two hours of superb progressive rock from bands you've probably never heard of before. All selected by regular contributor – The Progfinder General himself, Anthony Dawes.
Come with us and take a deep dive into the obscure on this Prog Mill Special.
Playlist
1 Atlantis – Pray for Rain (Pray for Rain)
2 Aviary – Desert Songs/Pharoahs March (Ambition)
3 Casino – Prey (Casino)
4 Eureka – The Big Picture (Great Escapes)
5 Sense – Going Home (Going Home)
6 Supernal Endgame – The Endgame (Touch The Sky Vol II)
7 Ancient Vision – Vision (The Vision)
8 Minimum Vital – Tabou (La Source)
9 Puppet Show – Seasons (The Tale of Woe)
10 SETI – Contact (Discoveries)
A big thanks to Anthony Dawes – our Progfinder General, for unearthing these lost prog rareties!
You can hear The Prog Mill on Progzilla Radio at these times every week (www.progzilla.com/listen – via the tune in and other internet radio apps and platforms – or ask your smart speaker to "Play Radio Progzilla on Tune-In")
Sundays 10pm – Midnight UK (2100UTC) – main broadcast
Repeated Wednesdays 5am – 7am UK (0400 UTC) – for The Americas/Far East/Australasia (Tuesdays 9pm Pacific US/Midnight Eastern US) and Saturdays 6pm – 8pm UK (1700 UTC/1900 Europe, 10am Pacific/1pm Eastern).
Plus: A podcast of the show which you can stream anytime or download as a mp3 file is normally online by Monday evening each week, with links here and at progzilla.com/podcasts
Your melodic and symphonic progressive rock music suggestions for the show are very welcome. Just email shaun@progzilla.com, or message via twitter @shaunontheair or facebook.com/theprogmill
Podcast: Play in new window | Download
Subscribe: RSS