Podcast – The Prog Mill edition 372 (2 July 2023)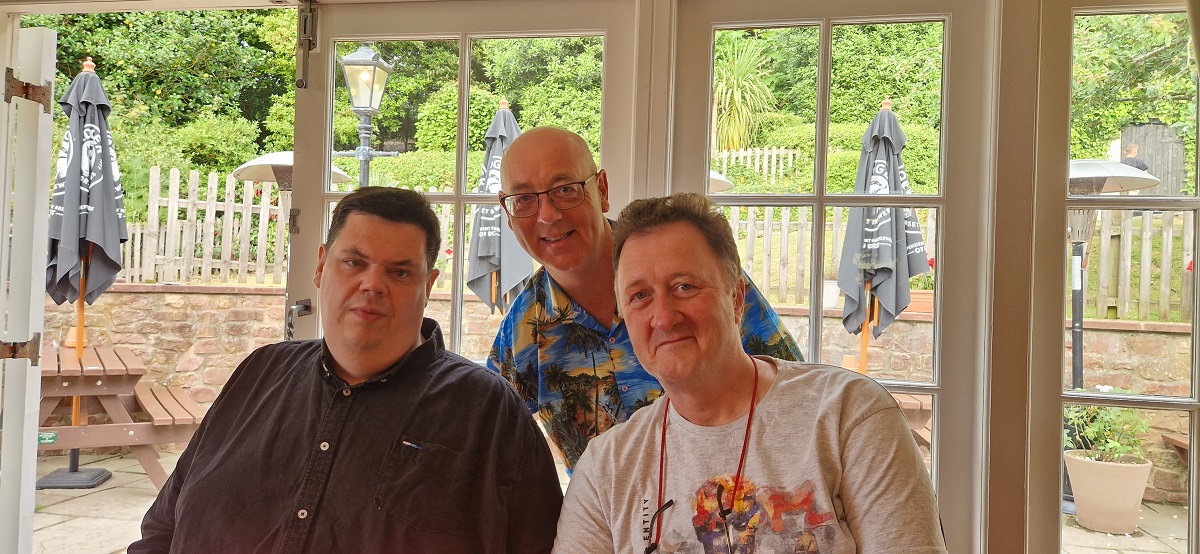 Edition 372 of THE PROG MILL for Progzilla Radio ( in total), first broadcast 2nd July 2023, is now also available to stream on demand or download. Another two hours of amazing melodic and symphonic progressive rock. This week I'm joined by Leo Trimming of the Progressive Aspect with a live gig review of Peter Gabriel in Berlin. Join in with our fun quickfire proggy quiz as Leo turns question master to test the knowledge of 'The Prog Star' (Peter Jones of Tiger Moth Tales/Camel etc) and 'The Prog Presenter' (Shaun Geraghty of Progzilla Radio). And (if listening in time), you could be in with a chance of winning the new Comedy of Errors album on CD!
This Week's Playlist
1 Karnataka – Sacrifice (Requiem for a Dream)
2 Le Vele Di Oniride – Catarsi (La Quadratura Del Cerchio)
3 Tritop – Delighted Insanity (Rise of Kassandra)
4 Comedy of Errors – Jane (Came Out of the Blue) (Threnody for a Dead Queen)
5 Cosmos – In The Dark of the Night (Skygarden)
6 IO Earth – Running (Sanctuary)
7 Candacraig – Gliding Parts 1 and 2 (Lit by Lightening)
8 Peter Gabriel – Jetzt Kommt Die Flut (Peter Gabriel 3: ein Deutsches Album)
9 Peter Gabriel – Panopticon (i/o)
10 Peter Gabriel – Playing for Time (Bright Side Mix) (i/o)
11 Peter Gabriel – The Court (Bright Side Mix) Edit (i/o)
12 Peter Gabriel – Solsbury Hill (Live) (The Warm Up Tour 2007 – 20/06/2007 Eden Project)
13 Offa Rex – The Queen of Hearts (The Queen of Hearts)
14 Emma Tricca – Through the Poets Eyes (Aspirin Sun) *Prog Magazine Limelight Feature
15 Rasmus Dahl – The Island Awakes (Unearth)
16 Jethro Tull – Love Story (Single)
You can hear The Prog Mill on Progzilla Radio at these times every week (www.progzilla.com/listen – via the tune in and other internet radio apps and platforms – or ask your smart speaker to "Play Radio Progzilla on Tune-In")
Sundays 10pm – Midnight UK (2100UTC) – main broadcast
Repeated Wednesdays 5am – 7am UK (0400 UTC) – for The Americas/Far East/Australasia (Tuesdays 9pm Pacific US/Midnight Eastern US) and Saturdays 6pm – 8pm UK (1700 UTC/1900 Europe, 10am Pacific/1pm Eastern).
Plus: A podcast of the show which you can stream anytime or download as a mp3 file is normally online by Monday evening each week, with links here and at progzilla.com/podcasts
Your melodic and symphonic progressive rock music suggestions for the show are very welcome. Just email shaun@progzilla.com, or message via twitter @shaunontheair or facebook.com/theprogmill
Podcast: Play in new window | Download
Subscribe: RSS