Podcast – The Prog Mill edition 364 (7 May 2023)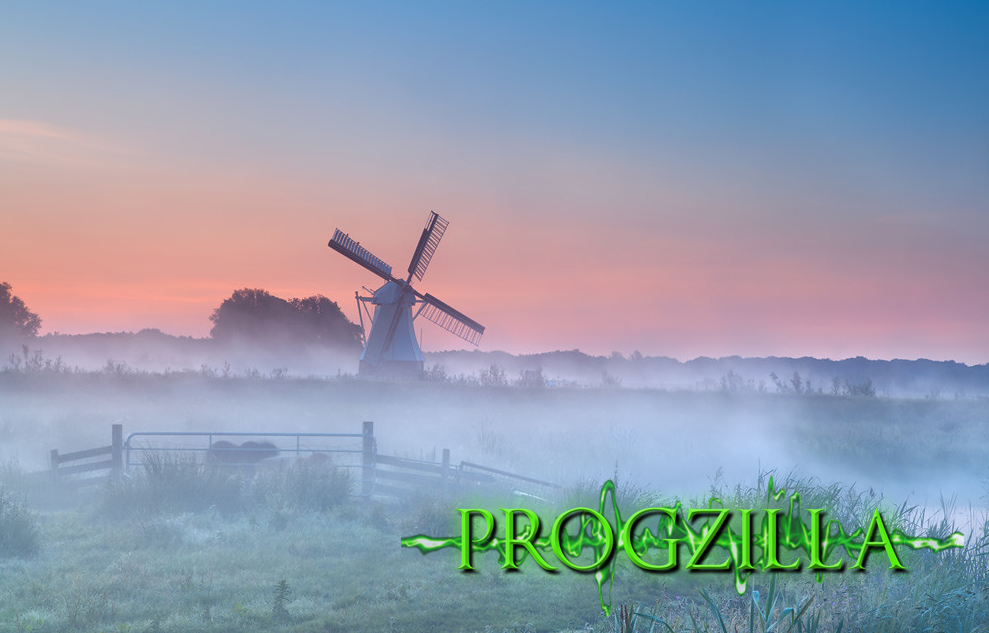 Edition 364 of THE PROG MILL for Progzilla Radio (584 in total), first broadcast on Progzilla Radio 7 May 2023, is now also available to stream on demand or download. Two hours of superb progressive rock old and new. This week's fun, quickfire quiz tests your knowledge of the progressive rock scene in 1973.
This Week's Playlist
1 Stackridge – The Last Plimsoll (The Man in the Bowler Hat)
2 Poor Genetic Material – A Pool of Light (Anywhere)
3 Signs – The Heretic (Uchronia)
4 Peter Gee – The Wicket Gate (Pilgrim)
5 Plank! – Red Tide (Future of the Sea)
6 ESP Project – Lights in the field – into the earth – heat beneath the soil (Reverie)
7 Ruby Dawn – Breakdown (Beyond Tomorrow)
8 Lunar Static – Beneath The Surface (Single)
9 Tim Hunter – Equiano (The Progressive Campaign)
10 After Crying – Confess Your Baby (Overground Music)
11 Outstation – Find Green Spaces (The Shores of Time)
12 Hog Sjo – Nyc (Hog Sjo) * Prog Mag Limelight Band
13 Unitopia – Everybody's Got To Learn Sometime (Excerpt) (Covered Mirror Vol 1 – Smooth As Silk)
14 The Korgi's – Everybody's Got To Learn Sometime (Acoustic Version) (Dumb Waiters – Expanded Remix)
15 The Korgi's – The Best Thing You Can Do Is To Love Someone (Kartoon World)
16 Kate Bush – π (Aerial)
17 Babe Ruth – Wells Fargo (First Base)
You can hear The Prog Mill on Progzilla Radio at these times every week (www.progzilla.com/listen – via the tune in and other internet radio apps and platforms – or ask your smart speaker to "Play Radio Progzilla on Tune-In")
Sundays 10pm – Midnight UK (2100UTC) – main broadcast
Repeated Wednesdays 5am – 7am UK (0400 UTC) – for The Americas/Far East/Australasia (Tuesdays 9pm Pacific US/Midnight Eastern US) and Saturdays 6pm – 8pm UK (1700 UTC/1900 Europe, 10am Pacific/1pm Eastern).
Plus: A podcast of the show which you can stream anytime or download as a mp3 file is normally online by Monday evening each week, with links here and at progzilla.com/podcasts
Your melodic and symphonic progressive rock music suggestions for the show are very welcome. Just email shaun@progzilla.com, or message via twitter @shaunontheair or facebook.com/theprogmill
Podcast: Play in new window | Download
Subscribe: RSS