Podcast – The Prog Mill edition 352 (12 February 2023)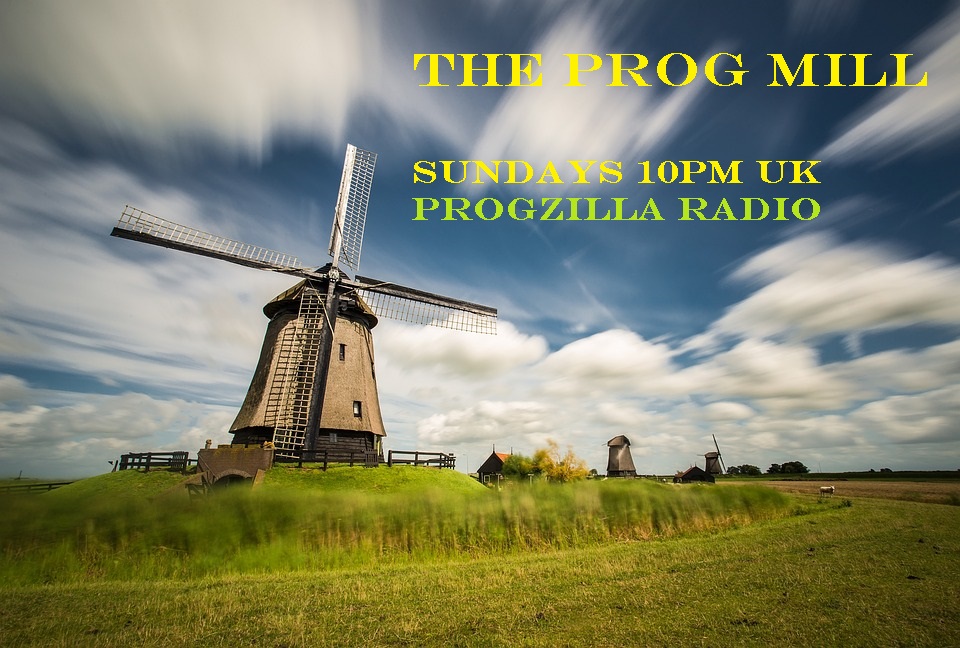 Last night's PROG MILL (edition 352 for Progzilla Radio and 572 in total), first broadcast 12 February 2023, is now also available to stream on demand or download as a mp3 file. Two hours of superb melodic and symphonic progressive rock. And our fun, quickfire quiz invites you to identify five bands who will be playing the Fusion festival by hearing just a few seconds of each.
This Week's Playlist
1 Riverside – Post Truth (I.D.Entity)
2 Riven Earth – Pinewood Castle (The World is Turning)
3 TNNE – Behind The Mirror (Life 3.0)
4 Spriggan Mist – Resurrection (Single)
5 Confusion Field – Second Hand Escape (Single)
6 Aquanesuss – Eternal Light (Eternal Light)
7 The Steams – Ladies in the North (Mild Conquest)
8 Far East Family Band – Kokoro (Parallel World)
9 Paul Mounsey – Nahoo (Nahoo Too)
10 Dreaming David K – Man Makes Mistakes (Black Cat Metaphysics)
11 Orpheus Nine – Hand of Make Believe (Transcendental Circus)
12 Rain – Radio Silence (Radio Silence)
13 Lazuli – Qui D'Autre, Que L'Autre (11)
14 Santana – Incident at Neshabur (Abraxas)
15 Rick Wakeman – Cuban Carnival (A Gallery of the Imagination)
You can hear The Prog Mill on Progzilla Radio at these times every week (www.progzilla.com/listen – via the tune in and other internet radio apps and platforms – or ask your smart speaker to "Play Radio Progzilla on Tune-In")
Sundays 10pm – Midnight UK (2200UTC) – main broadcast
Repeated Wednesdays 5am – 7am UK (0500 UTC) – for The Americas/Far East/Australasia (Tuesdays 9pm Pacific US/Midnight Eastern US) and Saturdays 6pm – 8pm UK (1800 UTC/1900 Europe, 10am Pacific/1pm Eastern).
Plus: A podcast of the show which you can stream anytime or download as a mp3 file is normally online by Monday evening each week, with links here and at progzilla.com/podcasts
Your melodic and symphonic progressive rock music suggestions for the show are very welcome. Just email shaun@progzilla.com, or message via twitter @shaunontheair or facebook.com/theprogmill
Podcast: Play in new window | Download
Subscribe: RSS