Podcast – The Prog Mill edition 337 (30 October 2022)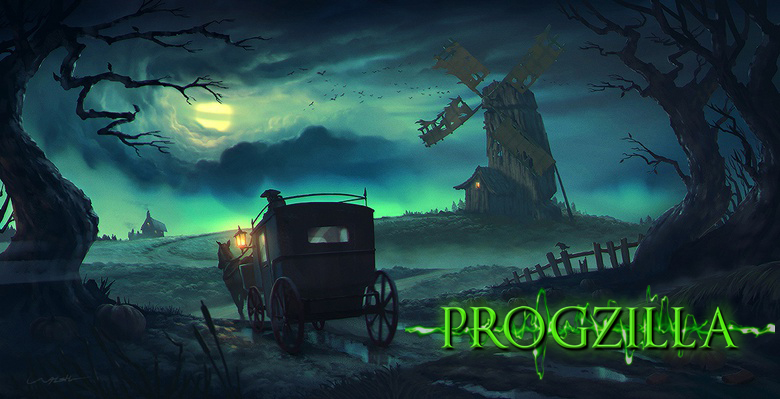 Edition 337 (557 in total) of THE PROG MILL for Progzilla Radio, first broadcast 30 October 2022, is now also available to stream on demand or download. Nothing scary or spooky about this show… just superb melodic & symphonic progressive rock! Also this week I'm joined by Terje Craig of the Norwegian band Adventure, Richard Swan of The Progressive Aspect reviews Dim Gray's amazing album Firmament, and our fun quickfire quiz invites you to identify five Yes albums by hearing a snippet of each song.
This Week's Playlist
1 David Longdon – The Singer and The Song (Door One)
2 Leap Day – Treehouse (Treehouse)
3 Flamborough Head – Start of a Nightmare (Jumping the Milestone)
4 Ghost of the Machine – Scissors/Reprise (Scissorgames)
5 Collage – What About the Pain (Over and Out)
6 Adventure – Absurd Scenes (Tales of Belle Part 2 Unveiled by Fire)
7 Candacraig – Fearless (Thunder of Whispers)
8 Melanie Mau & Martin Schnella – Red Beard (Invoke the Ghosts)
9 Aldo Taglipietra – Nella Pietra e nel Vento (Title Track)
10 Outer Limits – Constellation (Stromatolite)
11 Dim Gray – Firmament/Meridian (Firmament)
12 10CC – Une Nuit a Paris (The Original Soundtrack)
You can hear The Prog Mill on Progzilla Radio at these times every week (www.progzilla.com/listen – via the tune in and other internet radio apps and platforms – or ask your smart speaker to "Play Radio Progzilla on Tune-In")
Sundays 10pm – Midnight UK (2200UTC) – main broadcast
Repeated Wednesdays 5am – 7am UK (0500 UTC) – for The Americas/Far East/Australasia (Tuesdays 9pm Pacific US/Midnight Eastern US) and Saturdays 6pm – 8pm UK (1800 UTC/1900 Europe, 10am Pacific/1pm Eastern).
Plus: A podcast of the show which you can stream anytime or download as a mp3 file is normally online by Monday evening each week, with links here and at progzilla.com/podcasts
Your melodic and symphonic progressive rock music suggestions for the show are very welcome. Just email shaun@progzilla.com, or message via twitter @shaunontheair or facebook.com/theprogmill
Podcast: Play in new window | Download
Subscribe: RSS