Podcast – The Prog Mill edition 321 (10 July 2022)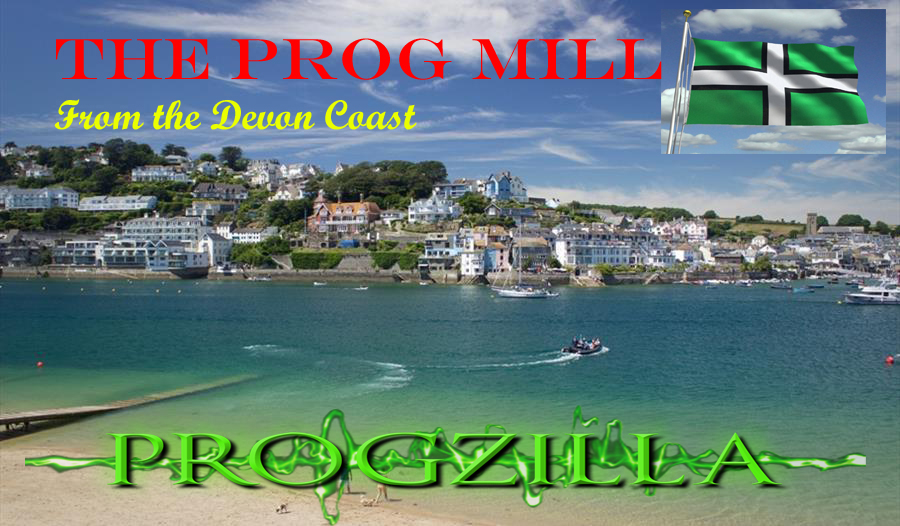 Edition 321 of THE PROG MILL for Progzilla Radio (541 in total), first broadcast 10 July 2022, is now also available to listen to anytime or download. Two hours of superb progressive rock, leaning towards the melodic and symphonic. This week's album review from The Progressive Aspect sees Sue Smith taking a listen to the debut album by Ghost of the Machine, and our fun, quickfire proggy quiz invites you to identify five female prog singers by hearing a snippet of each song.
This Week's Playlist
The playlist for last night's PROG MILL (#321 for Progzilla Radio and 541 in total), first broadcast Sunday 10 July 2022, was:
1 The Adekaem – Something Is Coming (Single)
2 The Guildmaster – Suruista Tehty Soitto (Liber De Dictis)
3 The Samurai of Prog – Dead of Alive (The Spaghetti Epic 4)
4 Octopus Syndicate – When The World Stops Turning (Octo Prog T5)
5 Lush Honey – Nebulux (Shape or Form)
6 Easton Guillory – Pointless (End of the Walls)
7 Amanda Kim Sanderson – The Endless Void is Absolute (Automatic Karma Situation)
8 Ghost of the Machine – Just for Reference (Scissorgames)
9 Hanging Garden – When the Music Dies (Skeleton Lake)
10 Across The Sea – Nightfall in the Labyrinth (The Wayfarer Triptych)
11 The Far Meadow – Foreign Land Foreign Land)
12 Alex Carpani – Kiss and Fly (Microcosm)
13 Dan Reed Network – I See Angels (Lets Hear It for the King)
14 The Byrds – Eight Miles High (Fifth Dimension)
15 Pink Floyd – See Emily Play (UK Single & US version of Piper at the Gates of Dawn)
16 Kate Bush – The Sensual World (The Sensual World)
You can hear The Prog Mill on Progzilla Radio at these times every week (www.progzilla.com/listen – via the tune in and other internet radio apps and platforms – or ask your smart speaker to "Play Radio Progzilla on Tune-In")
Sundays 10pm – Midnight UK (2100UTC) – main broadcast
Repeated Wednesdays 5am – 7am UK (0400 UTC) – for The Americas/Far East/Australasia (Tuesdays 9pm Pacific US/Midnight Eastern US) and Saturdays 6pm – 8pm UK (1700 UTC/1900 Europe, 10am Pacific/1pm Eastern).
Plus: A podcast of the show which you can stream anytime or download as a mp3 file is normally online by Monday evening each week, with links here and at progzilla.com/podcasts
Your melodic and symphonic progressive rock music suggestions for the show are very welcome. Just email shaun@progzilla.com, or message via twitter @shaunontheair or facebook.com/theprogmill
Podcast: Play in new window | Download
Subscribe: RSS