Podcast – The Prog Mill edition 320 (3 July 2022)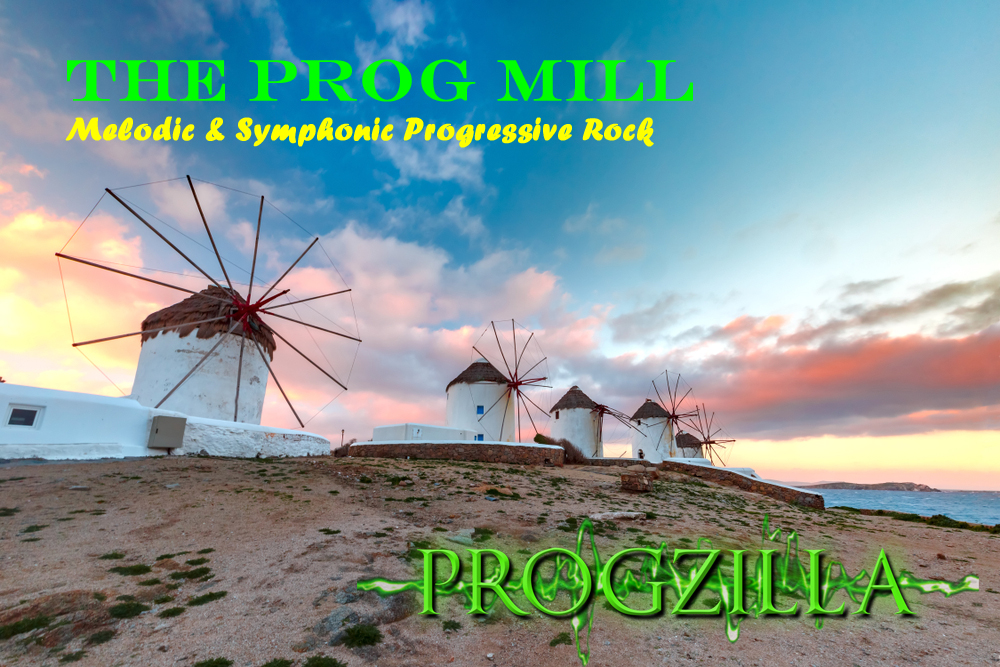 Edition 320 of THE PROG MILL for Progzilla Radio (540 in total), first broadcast 3 July 2022, is now also ready to stream on demand or download. Another two hours of amazing melodic & symphonic progressive rock. This week's show also includes a superb review of the latest Bjorn Riis album by The Progressive Aspect's Richard Swan, and you can test your knowledge of the world of prog old and new in our fun, quickfire quiz as we ask "How Proggy Are You".
This Week's Playlist
1 Millenium – Numbers (Numbers and the Big Dream of Mr Sunders)
2 Strange Pop – Quiet Storm (Ten Years Gone)
3 Bernard & Porsti – The Rescue (Robinson Crusoe)
4 Osanna – L'Uomo del Prog (Il Diedro dei Mediteraneo)
5 Stefan Kaiser – High and Dry (Chaosinspiration)
6 Venus Principle – Days of Summer (Stand in Your Light)
7 Trip The Witch – Saturn We Miss You (Saturn We Miss You)
8 Bjorn Riis – Lay Me Down (Everything to Everyone)
9 Bjorn Riis – Every Second, Every Hour (Everything to Everyone)
10 Bjorn Riis – Everything to Everyone (Everything to Everyone)
11 Geof Whitely Project – Endless Promises (Stranger Things Have Happened)
12 Headspin – Limpet (Escape Velocity)
13 Alice Cooper – Years Ago/Steven (Welcome to My Nightmare)
You can hear The Prog Mill on Progzilla Radio at these times every week (www.progzilla.com/listen – via the tune in and other internet radio apps and platforms – or ask your smart speaker to "Play Radio Progzilla on Tune-In")
Sundays 10pm – Midnight UK (2100UTC) – main broadcast
Repeated Wednesdays 5am – 7am UK (0400 UTC) – for The Americas/Far East/Australasia (Tuesdays 9pm Pacific US/Midnight Eastern US) and Saturdays 6pm – 8pm UK (1700 UTC/1900 Europe, 10am Pacific/1pm Eastern).
Plus: A podcast of the show which you can stream anytime or download as a mp3 file is normally online by Monday evening each week, with links here and at progzilla.com/podcasts
Your melodic and symphonic progressive rock music suggestions for the show are very welcome. Just email shaun@progzilla.com, or message via twitter @shaunontheair or facebook.com/theprogmill
Podcast: Play in new window | Download
Subscribe: RSS