Podcast – The Prog Mill edition 306 (27 March 2022)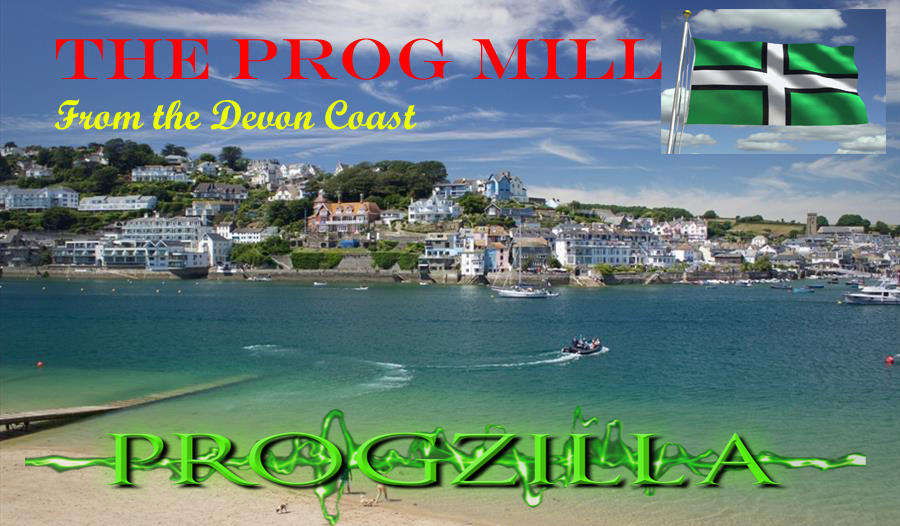 Edition 306 of THE PROG MILL for Progzilla Radio (526 in total), first broadcast 27 March 2022, is now also available to listen to anytime or download. Two hours of superb melodic and symphonic progressive rock. This week's show includes an interview with John Hackett, and our fun proggy quiz asks you to identify the five prog bands featured in a "Mid Track Muddle".
This Week's Playlist
1 Moon Halo – Together Again (Together Again)
2 Karmamoi – Which Dreams? (Single)
3 Silver Nightmares – The Awakening (Apocalypsis)
4 Salva – Discovery (Ghost Story)
5 Mind Furniture – End of Days (The End of Days)
6 Amanda Kim Sanderson/Verulium – Voodoo Dust (Single)
7 Amanda Lehmann – One Last Spin (Single)
8 Oliver Papke & Colin Powell – Starlight (Inspirations & Revalations)
9 Meadowsilver – Beneath a Hunters Moon (Single)
10 John Hackett – Crying Shame (The Piper Plays His Tune)
11 Thursaflokkurinn – Solnes (Hinn Islenzki)
12 Transatlantic – Black as the Sky (Kaleidoscope)
13 Camel – Another Night (Single edit) (Moonmadness – Bonus Tracks)
You can hear The Prog Mill on Progzilla Radio at these times every week (www.progzilla.com/listen – via the tune in and other internet radio apps and platforms – or ask your smart speaker to "Play Radio Progzilla on Tune-In")
Sundays 10pm – Midnight UK (2100UTC) – main broadcast
Repeated Wednesdays 5am – 7am UK (0400 UTC) – for The Americas/Far East/Australasia (Tuesdays 9pm Pacific US/Midnight Eastern US) and Saturdays 6pm – 8pm UK (1700 UTC/1900 Europe, 10am Pacific/1pm Eastern).
Plus: A podcast of the show which you can stream anytime or download as a mp3 file is normally online by Monday evening each week, with links here and at progzilla.com/podcasts
Your melodic and symphonic progressive rock music suggestions for the show are very welcome. Just email shaun@progzilla.com, or message via twitter @shaunontheair or facebook.com/theprogmill
Podcast: Play in new window | Download
Subscribe: RSS