Podcast – The Prog Mill edition 287 (14 November 2021)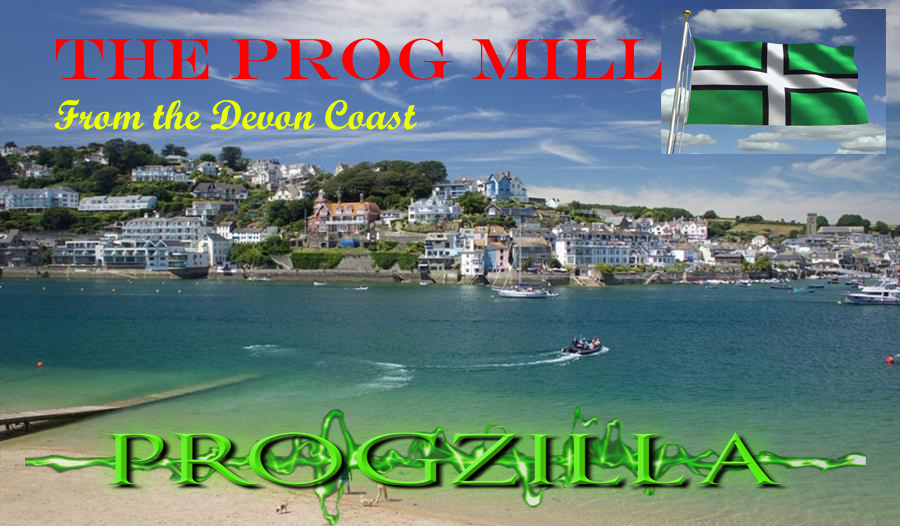 Edition 287 of THE PROG MILL for Progzilla Radio (507 in total), first broadcast 14 November 2021, is now also available to listen to anytime or download as a mp3 file. Two hours of superb melodic and symphonic progressive rock. This week's show also includes our fun quick fire quiz 'How Proggy Are You' with a difference as we ask you to identify the intro's to five well known progressive rock tracks, and this week's review from The Progressive Aspect sees Leo Trimming taking a listen to Suite Cryptique by Twelfth Night's Clive Mitten.
This Week's Playlist
1 Clive Nolan & Oliver Wakeman – A Descent into Madness (Dark Fables)
2 This Winter Machine – Pleasure and Purpose (Kites)
3 Rovescio Della Medaglia – Sodoma XY (La Bibbia 50th anniversary edition)
4 Glacier – The Icing on the Wake (Island in the Sky)
5 Bernard & Porsti – Like an Endless Sea (Robinson Crusoe)
6 Peggy's Leg – Variations for Huxley (Grinilla)
7 Sandrose – To Take Him Away (Sandrose)
8 Brain Echoes – Time Capsule (Blackbird – On A White Oak Tree)
9 Alux Nahual – Un Minuto De Ilusion (Alux Nahual)
10 Clive Mitton – Part Four – Fact and Fiction (Suite Cryptique – Recomposing Twelfth Night 1978-1983)
11 David Minasian – Summers End (Random Dreams – The Very Best of David Minasian Volune 1)
12 Leslie Hunt – Don't Make Me Come Back There (Descend)
13 Kornmo – Jutulhoggett (Fimbulvinter)
You can hear The Prog Mill on Progzilla Radio at these times every week (www.progzilla.com/listen – via the tune in and other internet radio apps and platforms – or ask your smart speaker to "Play Radio Progzilla on Tune-In")
Sundays 10pm – Midnight UK (2200UTC) – main broadcast
Repeated Wednesdays 5am – 7am UK (0500 UTC) – for The Americas/Far East/Australasia (Tuesdays 9pm Pacific US/Midnight Eastern US) and Saturdays 6pm – 8pm UK (1800 UTC/1900 Europe, 10am Pacific/1pm Eastern).
Plus: A podcast of the show which you can stream anytime or download as a mp3 file is normally online by Monday evening each week, with links here and at progzilla.com/podcasts
Your melodic and symphonic progressive rock music suggestions for the show are very welcome. Just email shaun@progzilla.com, or message via twitter @shaunontheair or facebook.com/theprogmill
Podcast: Play in new window | Download
Subscribe: RSS