Podcast – The Prog Mill Christmas Show 2022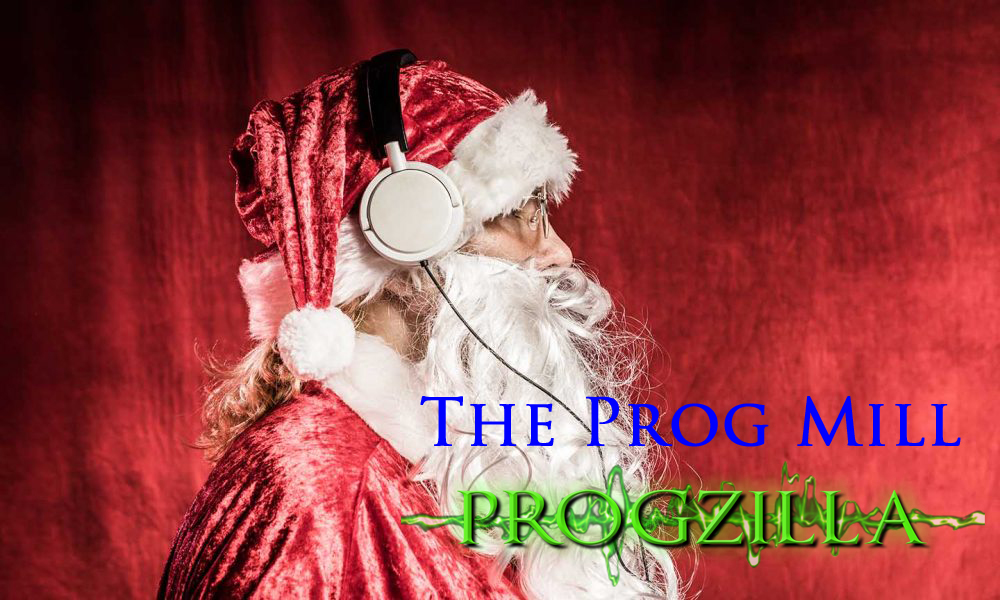 The PROG MILL Christmas Show, first broadcast on Christmas Day on Progzilla Radio, is now also available to stream on demand or download. Two hours of superb melodic & symphonic progressive rock, with a mix of your music suggestions and some proggy festive treats. Also why not have a go at our fun quickfire quiz which tests your knowledge of Christmas prog songs.
Here's The Playlist
1 IQ – Frequency (IQ40)
2 The Prophets of Zarquon – Winter Storm (Solstice)
3 Les Penning & Robert Reed – Stop The Cavalry (Stop The Cavalry EP)
4 Ezra – Summer Again (Songs from Pennsylvania)
5 Archival – Chemicals (Your Kingdom)
6 Kingfisher Sky – Winter Waltz (Single)
7 That Joe Payne – Ding Dong – Merrily I'm High (Ding Dong)
8 Amanda Lehmann – An Old Christmas Day (Single)
9 The Blackheart Orchestra – Christmas Lights (Single)
10 Ali Ferguson – This Shortest Day (Single)
11 She Chameleon – I Believe in Father Christmas/Everybody in the Whole of the World (Single)
12 Kate Bush – Lyra (The Golden Compass)
13 Kate Bush – December Will Be Magic Again (Single)
14 Tiger Moth Tales – Hygge (The Depths of Winter)
15 Genesis – Snowbound (And Then There Were Three)
16 Kaprekar's Constant – All You Wish Yourself (Single)
17 Caravan – Winter Wine (In The Land of Grey & Pink)
You can hear The Prog Mill on Progzilla Radio at these times every week (www.progzilla.com/listen – via the tune in and other internet radio apps and platforms – or ask your smart speaker to "Play Radio Progzilla on Tune-In")
Sundays 10pm – Midnight UK (2200UTC) – main broadcast
Repeated Wednesdays 5am – 7am UK (0500 UTC) – for The Americas/Far East/Australasia (Tuesdays 9pm Pacific US/Midnight Eastern US) and Saturdays 6pm – 8pm UK (1800 UTC/1900 Europe, 10am Pacific/1pm Eastern).
Plus: A podcast of the show which you can stream anytime or download as a mp3 file is normally online by Monday evening each week, with links here and at progzilla.com/podcasts
Your melodic and symphonic progressive rock music suggestions for the show are very welcome. Just email shaun@progzilla.com, or message via twitter @shaunontheair or facebook.com/theprogmill
THE PROG MILL LISTENERS ALBUM OF 2022

There are just a few days left to add your vote. Just send in the list of your top 5 progressive rock albums of 2022 (with #1 being your favourite etc). They should be progressive rock studio albums released during 2022, including EP's but not re-issues or live albums etc. Email shaun@progzilla.com or PM via facebook.com/theprogmill or twitter @shaunontheair
Voting Closes Midnight (UK) New Years Eve 31 December and the results show will be on The Prog Mill on Sunday 8 January, 10pm UK here on Progzilla Radio
Podcast: Play in new window | Download
Subscribe: RSS