Podcast – The Prog Mill 361 (16 April 2023)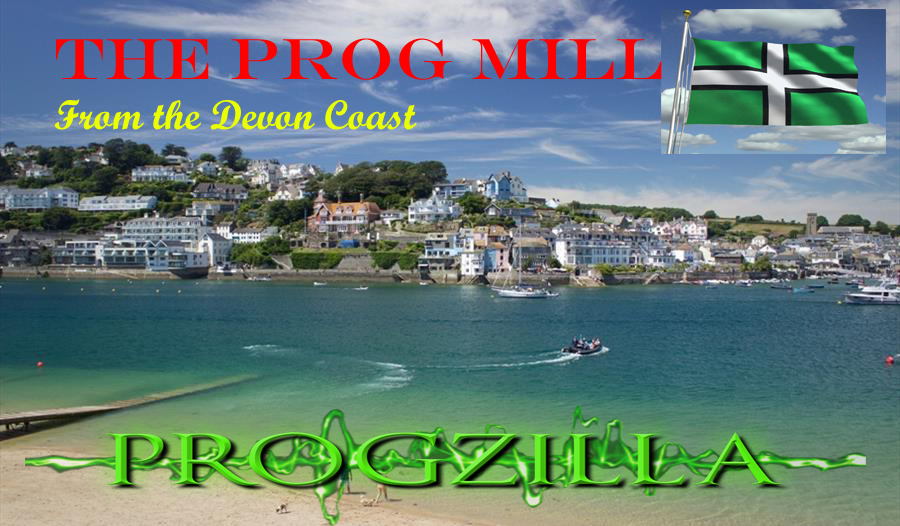 Edition 361 of THE PROG MILL for Progzilla Radio (581 in total), first broadcast Sunday 16 April 2023, is now also available to stream on demand or download. Two hours of superb melodic and symphonic progressive rock. Including this week's quickfire fun proggy quiz which invites you to identify five more current female prog singers by hearing a few seconds of each.
This Week's Playlist
1 RPWL – Life in a Cage (Crime Scene)
2 Lars Fredrik Froislie – Et Sted Under Himmelhvelvet (Fire Fortellinger)
3 Ring Van Mobius – The 11th Chapter (Commissioned Works Pt II – Six Drops of Poison)
4 Legacy Pilots – The Even Chance (Helix)
5 Ascher – In The Clear Distance (Beginnings)
6 Versa – Pool of the Naiads (A Voyage/A Destination)
7 CEN-Projekt – Angels (Tales From Avalon)
8 Blank Manuskript – After The War Part 2 (A Live Document)
9 Random Earth Project – Gospel (Airwaves)
10 Martin Neuhold – Act 2-3 The Long Road (The Fool's Tale)
11 Jan Riviera – Existential Paranoia (Existential Paranoia) * Prog Mag Limelight Feature
12 Steve Hillage – Hurdy Gurdy Man (L)
13 Bike – O Torto Santo (Arte Bruta)
14 Yes – South Side of the Sky (Fragile)
You can hear The Prog Mill on Progzilla Radio at these times every week (www.progzilla.com/listen – via the tune in and other internet radio apps and platforms – or ask your smart speaker to "Play Radio Progzilla on Tune-In")
Sundays 10pm – Midnight UK (2100UTC) – main broadcast
Repeated Wednesdays 5am – 7am UK (0400 UTC) – for The Americas/Far East/Australasia (Tuesdays 9pm Pacific US/Midnight Eastern US) and Saturdays 6pm – 8pm UK (1700 UTC/1900 Europe, 10am Pacific/1pm Eastern).
Plus: A podcast of the show which you can stream anytime or download as a mp3 file is normally online by Monday evening each week, with links here and at progzilla.com/podcasts
Your melodic and symphonic progressive rock music suggestions for the show are very welcome. Just email shaun@progzilla.com, or message via twitter @shaunontheair or facebook.com/theprogmill
And join us next Sunday (23 April) from 10pm UK on Progzilla Radio as Leo Trimming of The Progressive Aspect guest hosts for a week with a 'h' era Marillion Special!
Podcast: Play in new window | Download
Subscribe: RSS