Podcast – Lost and Found – The TPA/Prog Mill Riverside Special with Leo Trimming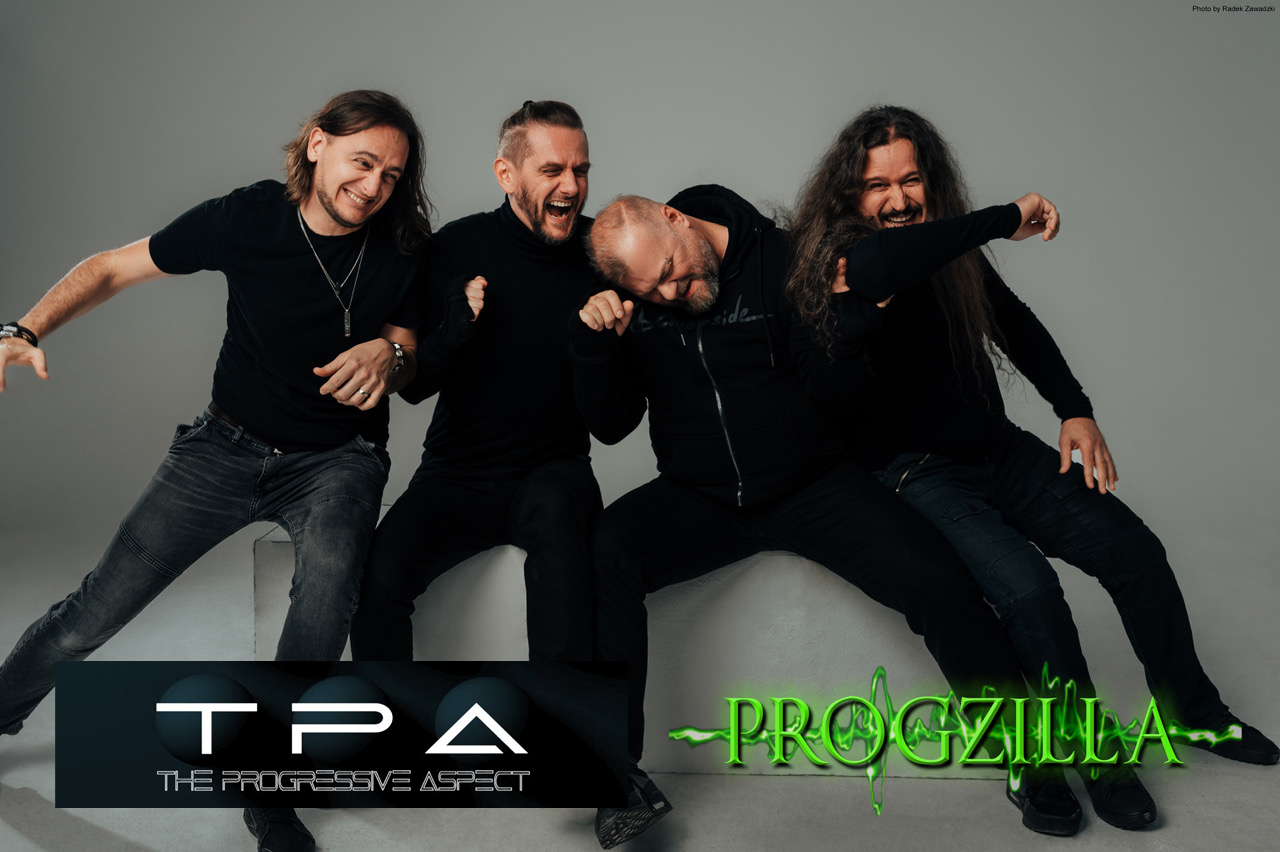 If you love the Polish band RIVERSIDE – you'll love this show. A very special edition of THE PROG MILL with guest host Leo Trimming of The Progressive Aspect.
Leo takes us on a journey through the band's musical history, including solo projects and other collaborations. Two hours of superb progressive rock.
THE PROG MILL – "LOST AND FOUND" – RIVERSIDE SPECIAL
with guest host LEO TRIMMING of The Progressive Aspect
First broadcast – Sunday 18 June 2023 on Progzilla Radio
PART ONE: 
1. Lost (Why should be Frightened by a Hat?)  – RIVERSIDE – from 'Love, Fear and the Time Machine' (2016)
 
2. Story of My Dream – RIVERSIDE – from 2021 'Story of my Dream' Single – also on 'Riverside 20 – The Shorts and the Longs' (Compilation) (2022)
 
3. The Same River – RIVERSIDE – from 'Out of Myself' (2003/4)
 
4. Back to the River (Edit: 'Shine on you Crazy Diamond' section) – RIVERSIDE – from 'Rapid Eye Movement' (Bonus Disc) (2007)
 
5. Volte-Face – RIVERSIDE – from 'Second Life Syndrome' (2005)
 
6. 02 Panic Room (Edit) – RIVERSIDE – from 'Rapid Eye Movement' (2007)
 
7. He Av En – LUNATIC SOUL – from 'Under the Fragmented Sky' (2018)
 
8. Summoning Dance – LUNATIC SOUL – from 'Through Shaded Woods' (2020)
 
PART TWO: 
9. Driven to Destruction – RIVERSIDE – from 'Anno Domini High Definition' (2009)
 
10. New Generation Slave  – RIVERSIDE – from 'Shrine of New Generation Slaves' (2013)
 
11. Blackbird (Live Acoustic Cover of the Beatles) / Promise (Edit) – RIVERSIDE – from 'Live Acoustic' (2021 fan Club Release) / from 'Eye of the Soundscape' (2016)
 
12. The Old Peace – STEVEN WILSON & MARIUSZ DUDA – from Charity Download Single (2014)
 
13. Cold (Edit) – LUNATIC SOUL – from 'Walking on a Flashlight Beam'  (2014)
 
14. Time Travellers – RIVERSIDE – from 'Love, Fear and the Time Machine' (2016)
 
15. Guardian Angel – RIVERSIDE – from 'Wasteland' (2019)
 
16. Fleeting Skies (with Bela Komoszynska) – MICHAŁ ŁAPAJ – from 'Are You There' (2021)
 
17. Self-Aware (Edit) – RIVERSIDE – from 'I.D. Entity' (2023)
 
18. Hyperactive (Live) – RIVERSIDE – from 'Wasteland Tour 2018-2020' (Released 2021) (Original album version on 'Anno Domini High Definition – 2009)
 
19. Found (The Unexpected Flaw of Searching) – RIVERSIDE – from 'Love, Fear and the Time Machine' (2016)
Podcast: Play in new window | Download
Subscribe: RSS