Podcast 174: The Krazzloft Vinyl Show (KLVS – Progressive Tracks Takeover) 10th October 2021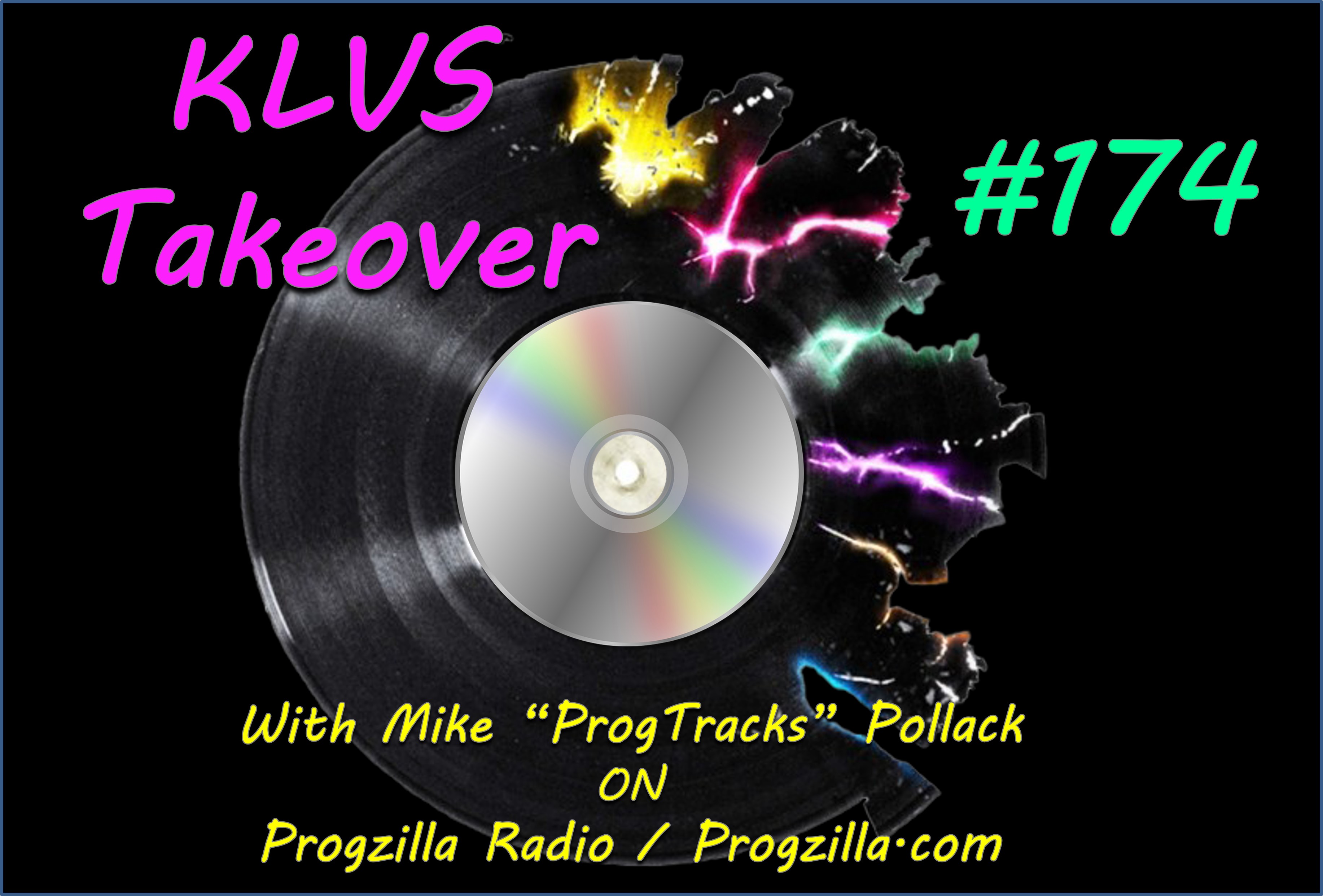 THE KRAZZLOFT VINYL SHOW #174 ("ProgTracks Takeover")
It's the ProgTracks Takeover of the KLVS.
Remember the chaos of how your kid's school would do a 4-hour takeover of McDonald's to raise money? Yeah, it's kinda like that kind of chaos without any funds (visibly) changing hands.
No Krazz… No Loft… No Vinyl… just lots and lots of music you haven't heard (at least in a while).
————-READY FOR ACTION SET—————–
GAMMA – "Solar Heat/Ready For Action" from GAMMA 1 (1979)
David Baerwald – "The Waiter" from Triage (1994)
Robert Randolph & The Family Band – "Ain't Nothing Wrong With That" from Colorblind (2006)
Ben Harper & Relentless 7 – "Boot Like These "from White Lies for Hard Times (2009)
 ————OUT OF MY ELEMENT SET—————-
Magic Beans – "From Here On Out" from Casino Cabaret (2018)
Our Lady Peace – "Clumsy" from Clumsy (1997)
Cake – "The Distance" from Fashion Nugget (1996)
Eve 6 – "How Much Longer from Eve 6 (1997)
————–DJ's DJ SET——————————
Fatboy Slim – "Right Here, Right Now" from You've Come A Long Way Baby (1998)
Beck – "Hotwax" from Odelay (1996)
sElf – "Borateen" from Subliminal Plastic Motives (1995)
Moby – "Bring Back My Happiness" from Everything is Wrong (1995)
————–MY CHOICE SET————————
Lindsey Buckingham – "Into/This Is The Time" from Out Of The Cradle (1992)
Paul Simon – "You Can Call Me Al" from Graceland (1986)
Big Head Todd & The Monsters – "Circle" from Sister Sweetly (1993)
R.E.M. – "Radio Song" from Out Of Time (1991)
————–SHAUN RYDER SET——————–
Happy Mondays – "Loose Fit" from Pills, Thrills & Bellyaches (1990)
Black Grape – "Shake Well Before Opening" from It's Great When You're Straight, Yeah (1995)
Gorillaz – "Dare" from Demon Days (2005)
————–JAZZ/ROCK FUSION SET—————
John Abercrombie, Jan Hammer, Jack DeJohnette – "Red And Orange" from Timeless (1975)
Mahavishnu Orchestra – "Birds Of Fire" from Birds Of Fire (1973)
D.F.A. – "Flying Trip" from 4th (2008)
—————SLIDE INTO A SIDE——————-
…Earth To The Dandy Warhols…" by The Dandy Warhols (Beat The World Records – 2008)
The Dandy Warhols – "And Then I Dreamt Of Yes" from …Earth To The Dandy Warhols… (2008)
The Dandy Warhols – "Talk Radio" from …Earth To The Dandy Warhols… (2008)
The Dandy Warhols – "Love Song" from …Earth To The Dandy Warhols… (2008)
The Dandy Warhols – "Now You Love Me" from …Earth To The Dandy Warhols… (2008)
————–'GET DOWN ON THE ONE' SET——–
Tower Of Power – "You Got To Funkafize" from Bump City (1972)
Parliament – "Up On The Downstroke" from Up On The Downstroke (1974)
Ohio Players – "Love Rollercoaster" from Honey (1975)
Infectious Grooves – "Violent And Funky" from Groove Family Cyco (1994)
—————ALTERNATIVE SET———————-
Filter – "Hey Man, Nice Shot" from Short Bus (1995)
Bush – "Everything Zen" from Sixteen Stone (1994)
Tripping Daisy – "Prick" from I Am An Elastic Firecracker (1995)
Toadies – "I Come From The Water" from Rubberneck (1994)
————–MIKE JACKS A SIX-PACK HACK———
1.  Missing Persons – "Mental Hopscotch" from Missing Persons (1980)
2.  Men Without Hats – "Safety Dance" from Rhythm Of Youth (1982)
3.  Roxy Music – "ReMake/ReModel" from Roxy Music (1972)
4.  Journey – "Of A Lifetime" from Journey (1975)
5.  Phil Collins – "In The Air Tonight" from Face Value (1981)
6.  Kajagoogoo – "Too Shy" from White Feathers (1983)
—————A BOLD A.M. RADIO SET————–
EBN OZN – "AEIOU Sometimes Y" from Feeling Cavalier (1984)
The Jimi Hendrix Experience – "If 6 Was 9" (1967)
—————CHILL-DOWN SET——————–
Kansas – "Down The Road" from Song For America (1975)
The Cruel Sea – "A Simple Goodbye" from Where There's Smoke (2001)
Steve Hackett – "How Can I?" from Please Don't Touch! (1978)
Joe Satriani – "Saying Goodbye" from Time Machine (1993)
Podcast: Play in new window | Download
Subscribe: RSS