Live From Progzilla Towers – Edition 489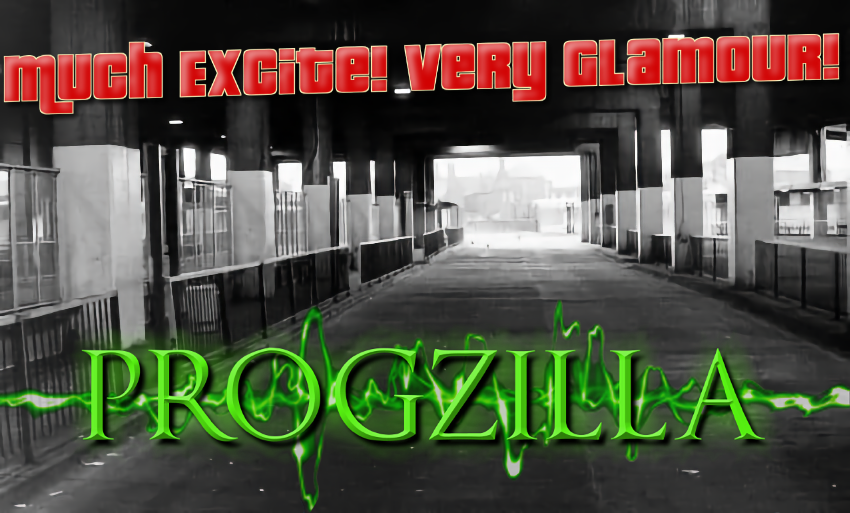 I'm delighted to announce that the podcast for edition 489 of Live From Progzilla Towers is now available.
In this edition we heard the following music:
Andrew Lloyd Webber – Theme From Variations
Beardfish – The Gooberville Ballroom Dancer
Crack The Sky – Tribes
Clive Mitten And Geoff Mann – One Of The Green Things
Igra Staklenih Perli – Igrac
The J. Geils Band – No Anchovies, Please
Spock's Beard – The Doorway
Cardiacs – R.E.S.
Lalu – Paint The Sky
Palefeather – Megaloceros Giganteus
Alex Palheta – (I Just) Died In Your Arms
The Swan Chorus – This Great Adventure
Soft Machine – Back In Season
TesseracT – War Of Being
Zopp – Reality Tunnels
Karmamoi – Zealous Man (Orchestra Version)
Kevin Gilbert – Suits Me Fine
The Quest – Do You Believe
Van Der Graaf Generator – White Hammer
David Bowie – Wild Eyed Boy From Freecloud
Peter Gabriel – Love Can Heal [Bright-Side Mix]
iTunes/iPod users*: Just search for 'Progzilla' or subscribe
Enjoy!
Podcast: Play in new window | Download
Subscribe: RSS