Live From Progzilla Towers – Edition 485 – Synchronised Prancing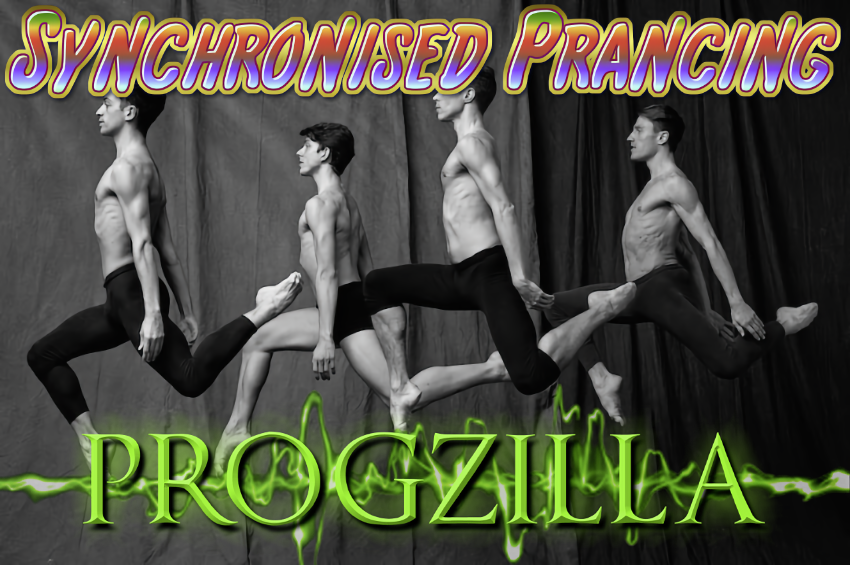 I'm delighted to announce that the podcast for edition 485 of Live From Progzilla Towers is now available.
In this Prance special edition we heard the following music:
Elton John – Tiny Dancer (Dub)
Ozzy Osbourne Vs Wham Mashup
Kim Wilde – Chequered Love [Matt Pop Extended Version]
Electric Nightmare – The Improbable Love Story Between Cheetah And A Famous Pop Music Star
Faithless – Salva Mea
Dreadzone – Gangster (Trolley Snatcha Remix)
Hallucinogen – Deranger
IQ – Barbell Is In (12″ Lizard Mix)
Ott. – Maurits Cornelis
Kanye West – Power
Mike + The Mechanics Vs Muse – Silent Running (Steve Franklin Blade Runner Remix) Vs Compliance (Purple Disco Machine Remix)
Seona Dancing – Bitter Heart (Razormaid)
Jellybean – The Mexican
Ulver – Machine Guns And Peacock Feathers (Extended Youth Mix)
Peter Gabriel – Shock The Monkey (DJ Bodyalive Remix)
Rank 1 – Airwave (Rank 1 Vs. Dutch Force Remix)
Sarah Mclachlan – Silence (DJ Tiesto's In Search Of Sunrise Remix)
Sinead O'Connor – Troy (Trance Vocal Mix)
Mankind – Dr Who (Club Mix)
Orbital – Belfast
Al Di Meola – Roller Jubilee
iTunes/iPod users*: Just search for 'Progzilla' or subscribe
Enjoy!
Podcast: Play in new window | Download
Subscribe: RSS