KLVS TAKEOVER #218: "PROGTRACKS' SECOND ONE… A SOPHOMORIC EFFORT"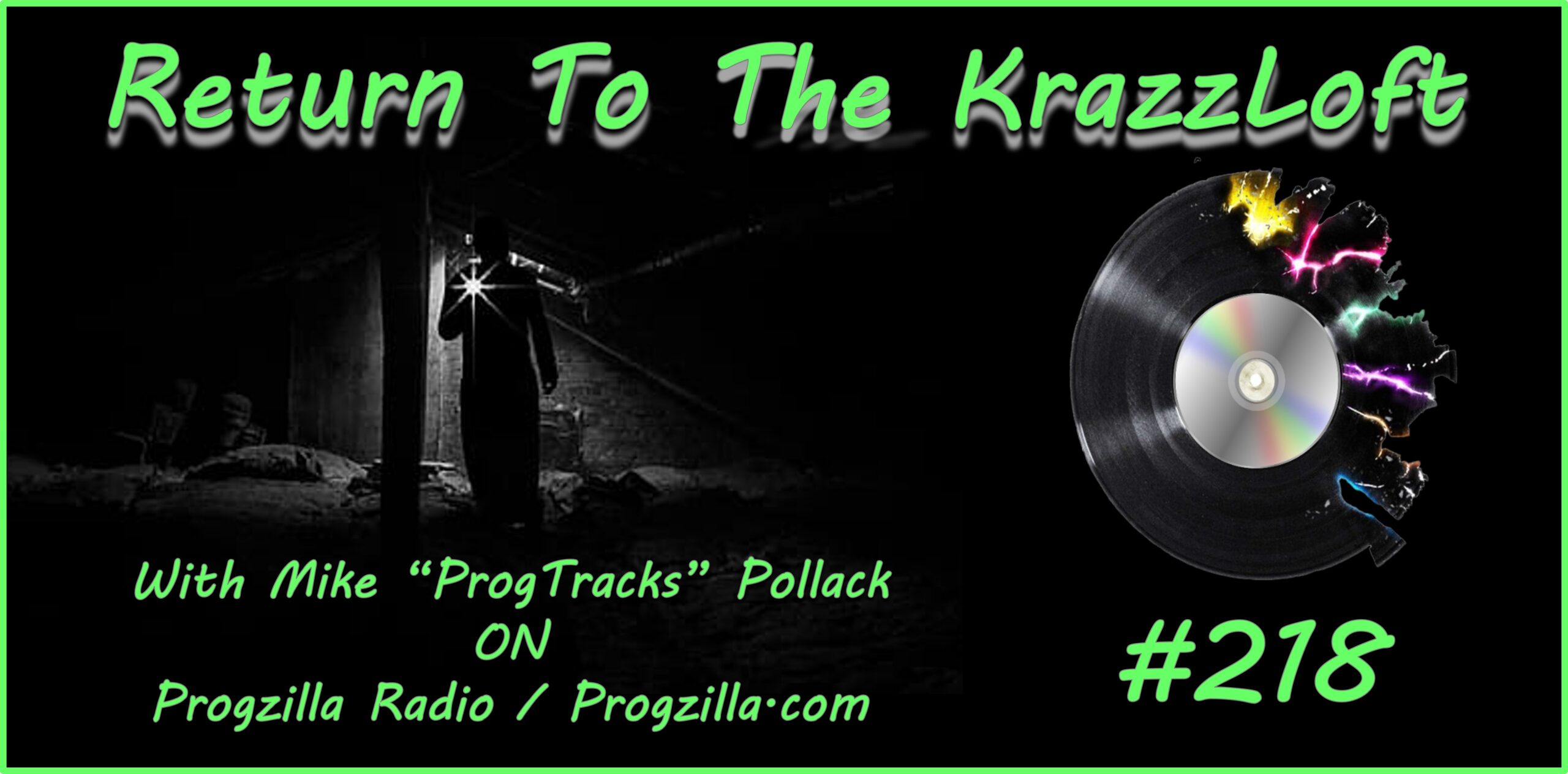 THE KRAZZLOFT VINYL SHOW #218 ("ProgTracks' Second One… A Sophomoric Effort")
Alan has seen fit to allow Mike 'ProgTracks' Pollack from The Progressive Tracks Show into the Krazzloft for a second time (Alan's a slow learner, evidently).
So this week Mike attempts to once again fill the massive void left by Alan 'Krazzlow'.
Tune in to hear how Mike does…as of airtime, the smart money's was on 'crash and burn'.
—————————"Falling Apart Already" Set—————————
Mollo Rilla – "Oddyssey" from MOLLO RILLA
Frank Black – "Los Angeles" from Frank Black
—————————-"Standing On My Own" Set—————————
Blues Traveler – "Stand" from FOUR
Jane's Addiction – "Standing in the Shower… Thinking" from Nothing's Shocking
Elvis Costello & The Attractions – "I Can't Stand Up For Falling Down" from Get Happy!!
The Clash – "Train In Vain (Stand by Me)" from London Calling
—————————–"What Time Is It?  Time For Music!" Set—————————
Spin Doctors – "What Time Is It" from Pocket Full Of Kryptonite
Elton John – "Feed Me" from Rock of the Westies
Lé Betre – "By The Great White Lights Part 2" from Melas
Blind Melon – "2 × 4" from Soup
—————————— Six EIGHT-Pack Hack—————————
Talking Heads – "Blind" from Naked (Tina Weymouth)
Babe The Blue Ox – "Family Picnic" from People (Rose Thomson/Hanna Fox)
Smashing Pumpkins – "Blue" from Pisces Iscariot (D'Arcy)
The Grass Roots – "Midnight Confessions" from 1968 Single (Carol Kaye)
Sonic Youth – "Dirty Boots" from Goo (Kim Gordon)
EchoTest – "Cracked Taxis" from Daughter of Ocean (Julie Slick)
John Mellencamp – "Wild Night" from Dance Naked (Meshell Ndegeocello)
Esperanza Spaulding – "I Know You Know" from Esperanza (Esperanza Spaulding)
—————————"SPACE!" Set—————————
Moraine – "The Earth Is an Atom" from Groundswell
Phil Miller – "Down To Earth" from Digging In
Eccentric Orbit – "Attack of the Martians" from Attack of the Martians
The John Irvine Band – "The Melancholy Martian" from Psychopomp
—————————"Super Ska Master's Set"—————————
Reel Big Fish – "Beer" from Turn The Radio Off
The Toasters – "Today's A Good Day" from Don't Let The Bastards Grind You Down
The Stingers ATX – "This Good Thing" from This Good Thing
Fishbone – "Question of Life" from Truth and Soul
Pilfers – "What's New (Here We Go Again)" from Chawalaleng
Streetlight Manifesto – "Forty Days" from Somewhere in the Between
Doctormanette – "The One and Only" from The Same Thing Over & Over
—————————"Slide Into A Side" – SIDE 1 of Daniel Ash's Coming Down (1991)—————————
Daniel Ash – "Blue Moon" from Coming Down
Daniel Ash – "Coming Down Fast" from Coming Down
Daniel Ash – "Walk This Way" from Coming Down
Daniel Ash – "Closer To You" from Coming Down
Daniel Ash – "Day Tripper" from Coming Down
Daniel Ash – "This Love" from Coming Down
Daniel Ash – "Blue Angel" from Coming Down
—————————"A Set of Punk…no, REALLY!"—————————
The Rezillos – "Somebody's Gonna Get Their Head Kicked In Tonight" from Can't Stand The Rezillos
Richard Hell & The Voidoids – "Blank Generation" from Blank Generation
The Damned – "New Rose" from Damned Damned Damned
Germs – "Lexicon Devil" from Lexicon Devil EP
X – "We're Desperate" from Wild Gift
Tower of Swine – "Fear of God" from Pig of Anarchy
Tower of Swine – "Bingo!" from Pig of Anarchy
Dead Kennedys – "California Über Alles" from Fresh Fruit For Rotting Vegetables
X-Ray Spex – "Oh Bondage Up Yours!" from Germ Free Adolescents
Minor Threat – "Stand Up" from Minor Threat
The Briefs – "Sylvia" from Hit After Hit
—————————"Prog – New… or Classic?" Set—————————
Area – "Le labbra del tempo" from Arbeit Macht Frei
Arabs in Aspic – "Rejected Wasteland / Pictures in a Dream from Pictures in a Dream
Alphataurus – "Ripesando e…" from AttosecondO
Astra – "Broken Glass" from The Weirding
Änglagård – "Ifrån klarhet till klarhet" from Hybris
—————————"A Classic Cool-Down" Set—————————
Affinity – "All Along The Watchtower" from Affinity
Armageddon – "Silver Tightrope" from Armageddon
—————————————————————————————————————
Podcast: Play in new window | Download
Subscribe: RSS