Bobcast – Not The AmericanPrög Show 240: Halloumi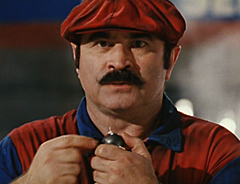 It's Christmas Time on Sandford Hospital In The Evening. Join us, won't you, for these lovely tunes from our wonderful guests:
Dead Bob's Shellac-Attack: 'tales from a dark christmas' by IQ, Sides B and C
 – Merry Xmas Everybody
 – O Tannenbaum
 – Let It Snow! Let it Snow! Let It Snow!
 – The Dark Christmas Suite Part 1
The Syn – Lucifer Hesitating
Emperor Norton – Portents
MonkeyTrial – Un
Dead Bob's Boxset Bingo: Genesis 1976-82 Extra Tracks
 – Evidence of Autumn
 – Naminanu
 – Inside and Out
 – The Day The Light Went Out
The The – Dogs of Lust
Purson – Leaning on a Bear
Argos – The Days of Perky Pat
VDGG – Arrow (New Stereo Mix 2021)
Tom Slatter – Our Very Final Christmas
I Am the Manic Whale – Run With The Fox
I Am The Manic Whale – Valenta Scream (live from lockdown) (excerpt)
Podcast: Play in new window | Download
Subscribe: RSS