Progzilla Radio is pleased to present the WORLD PREMIERE of a track from the upcoming "Here Comes The Sunset" album by Cheer-Accident!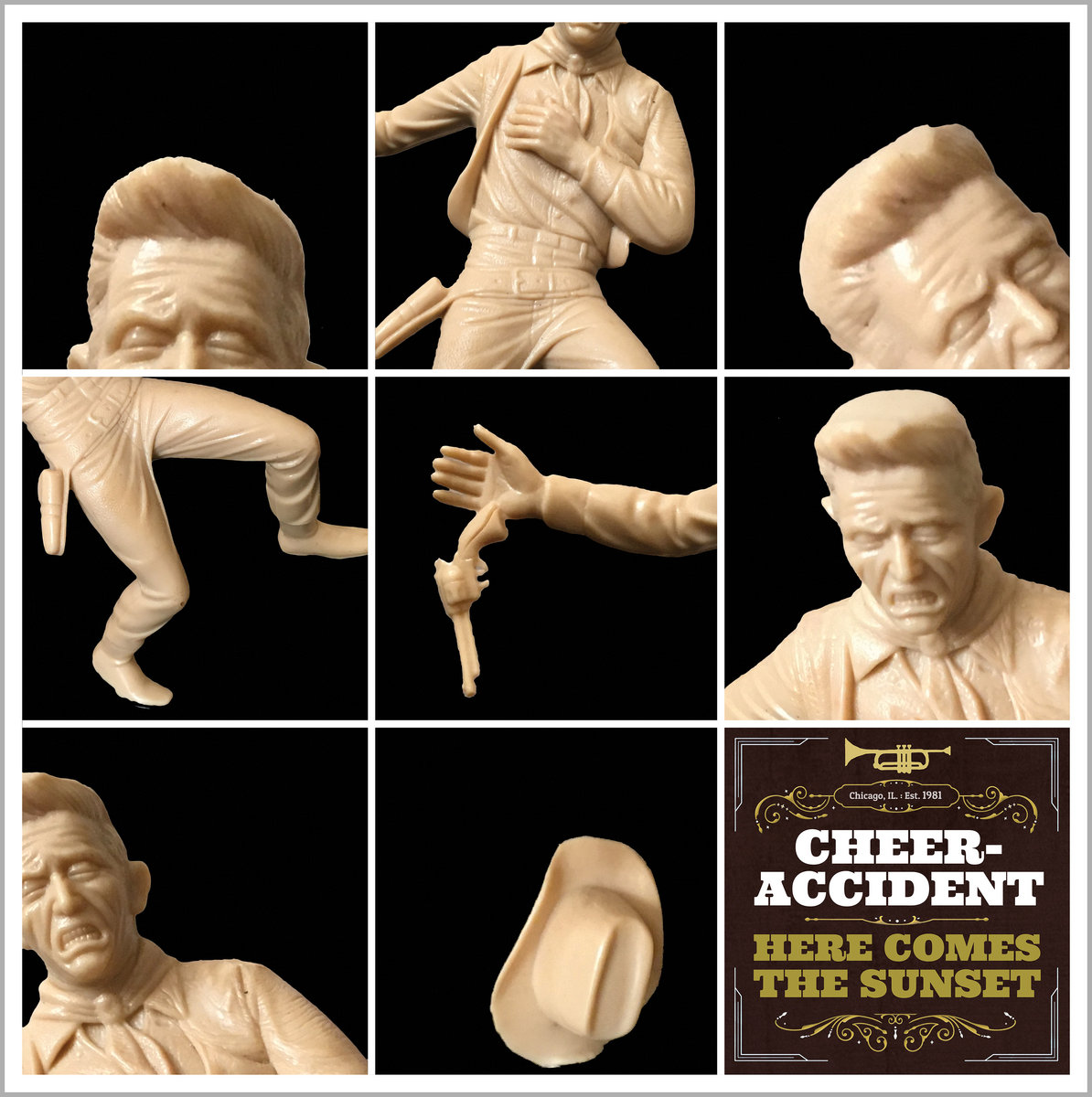 Drummer Thymme Jones and guitarist Jeff Libersher are joined by bassist Dante Kester, keyboardist Amelie Morgan, and flautist Erin Casey on this title track to their 24th album, adding to an already impressive catalogue. Expect an unexpected love song for Valentine's Day from this iconic Chicago-based band that took their name from a Hallmark Greeting Cards display back in 1981.
Mike Pollack and his Progressive Tracks Show (#454 – "For the Love of the Progressive") will also feature this titular track and another tune from "Here Comes The Sunset" this week.
Progzilla Radio hosts this track exclusively for the week of this premiere, courtesy of SKiN GRAFT Records. The "Here Comes The Sunset" album can be purchased through the label's site on Bandcamp, for release February 18, 2022 ("Here Come The Sunset").
But for now, enjoy this exclusive track, below!